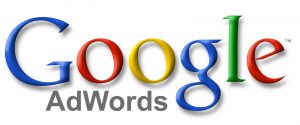 Its been a while since Enhanced campaigns have been talked about.. While many of you would be plainly ignorant & at peace others would be feeling ignorant & miserable at the impending time bomb?

While some agencies & clients have already opted for upgrade, majority are yet to take the plunge. While some switched over just because there was no other option, others did so because they got carried away by the marketing pitch behind Enhanced campaigns. While the ignorant as well as the skeptic are delaying, they are determined to believe that any change would create an unpleasant transition period.
We examine, why the hesitancy? What can be in it for Google? For the advertiser? For management of the AdWords account?
1. Enhanced campaign from the perspective of the Google help businesses reach customers with ads relevant to their location, their time of day, and the device they're using. This is the briefest it can get.
2. From the Adwords account management perspective, Google states that, Enhanced campaigns stream lines account management with all campaigns – campaigns targeting desktops, campaigns targeting smart phones, campaigns targeting iPads & the likes – tucked into one campaign.
3. Officially, as per Google, its best to upgrade to Enhanced campaigns now and gain an advantage on the competition.
The top 5 advantages of an enhanced campaign are:
Discover Local opportunities
Expose the true power of mobile
Drive more leads through calls
Reach new audiences on the Google Display Network with powerful bidding
Manage campaigns in less time
4. More official resources on Enhanced AdWords campaign can be seen here. Read how Enhanced campaigns deliver smarter ads that are relevant to their intent and context.
5. All said, enhanced campaigns in the ideal scenario should not impact campaigns not targeting mobile devices or notepads, but the reality is otherwise..As more advertisers enter mobile & table advertising, CPC's will be bound to increase further. Initial reports from iProspect & Adobe indicate 12 to 14% increase in CPC's. Would not CPC's increase further post July 22nd 2013? Yes for the initial period, but further to that we feel, campaigns CPC's would start stabilizing to earlier levels.
Read related services offered by us :
Google Adwords | Search Engine Optimization