Posted in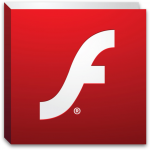 Adobe Flash Player has been slowly, yet surely moving onto the dark side of the moon. Google has nodded its agreement to scratch out Flash Professional from June 2016. Though this death sentence was pre-announced, it came rather a bit too early. With this, Flash-built ads will not be uploaded to the two biggest ad products, AdWords and DoubleClick Digital Marketing.

The prototype
Adobe Flash was the harbinger of how netizens browsed the net earlier. Back at the start of this millennium, Flash was used to play videos, music, other interactive elements of web pages and games. For more than a decade, Flash Professional was the last word in web-based animation production. But Flash was flawed because it hasn't changed with the advancing flow of technology.
The lacking
Though Flash played a pivotal role in the earlier days of the internet, its relevance is quickly becoming outdated. Its non-existent presence on the mobile phones has become a death blow to this tool. Adobe even rebranded Adobe Flash Professional to Adobe Animate CC, to catch up with the '"web and beyond". But this initiative is not enough to change its present or future.
"While Flash is still being used for specific uses and edge cases such as banner ads and legacy browsers, its days are numbered," the Global Media Format Report for 2016 says. "Flash outputs decreased nearly 15% in 2015. We expect to see the Flash video codec disappear completely from our report within 24 months."
The inevitable final call
Flash professional is still being used in display ads. But it is not competent enough to be incorporated with HTML5 or WebGL support. With all the power vested on Google to announce the verdict, Adobe Flash is sentenced to immediate termination.
As Google is all geared up with HTML5, You Tube's default video player, there is not a streak of hope left for Flash Professional.
We have a special team of online marketing veterans to stay ahead of the trends in the industry. They will help you to strategically plan your online advertisements in way that will capture the attention of your target audience. Make your online presence strong. Talk to us today.
« Google Business View ...
The rise and rule of... »