Posted in
Google search algorithm updates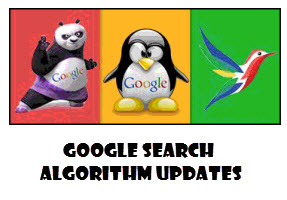 Google updates its search algorithm, 500 times in a year. But the most widely known updates were the Google Panda in 2011 and Google Penguin in 2012. Google continued its animal themed updates with the Hummingbird. Whereas Google Panda and Penguin were updates to the existing algorithm, Google Hummingbird completely replaces the old algorithm.

Let's see how Google implements algorithmic changes. The video shown below tells us how Google evaluates algorithmic changes and eventually puts out these new algorithms. Google's Matt Cutts gives us a great insight into some of the metrics that Google uses to evaluate whether one iteration of the ranking algorithm is delivering better quality results to users than another.
Google Search Quality Raters
Google chooses the best algorithm using a set of quality raters who decide on various parameters which could give better search results. Google has a list of raters that have rated your URL based on quality.  When an update is introduced, there will be a flux in the search results; sites which were ranked on top will fall and some others will go up in ranking. If the URLs that moved up were ranked higher by search quality raters, then the new algorithm can be said to give better results.
Sometimes, when trying to choose between a new algorithm and an old one, Google takes the results generated by both and interleave them. If there are more clicks on the new algorithm, then that algorithm is better. It is the users who actually rate the quality of each update as relevant or not. Google has metrics which could blend all these factors together and a new algorithm gets approved.
Google Ranking Factor Categories
Google's 200 plus ranking factors can be categorized on the basis of;
Domain Factors
Page-Level Factors
Site Level Factors
Backlink Factors
User Interaction
Special Algorithm Rules
Social Signals
Brand Signals
On-Site Webspam Factors
Off Page Webspam Factors
The detailed list can be obtained from http://backlinko.com/google-ranking-factors
Google Spam
Spam is generated daily by the millions. Google relies on its algorithms and manual review to distinguish relevant content from spam. Websites should always be monitored to make them 'Google clean'. For example, your website may not appear in search results if you don't remove spammy backlinks. Matt Cutts – Google's head of search spam, has made a posting on Twitter as shown below.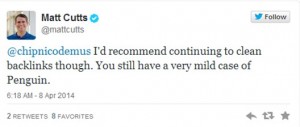 Matt Cutts Tweet to Cleanup Links
His tweet has made it clear that we need to monitor the backlinks on our website continuously. These backlinks and poor quality content can become the root cause of your website dropping from Google search!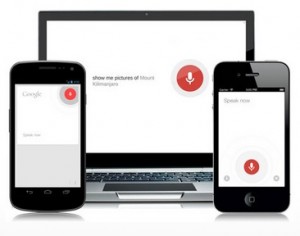 Like an innovative chef trying out new dishes every day, Google really cares about giving its users the best results; always on the move, exploring always to make our experience a lip smacking one.  As technology keeps changing, Google ensures updates are incorporated based on user expectations. Do you know that now you don't have to type a search query; you only need to speak it out!
Read more at http://www.google.co.in/insidesearch/features/voicesearch/index-chrome.html.
Google Hummingbird Update & Winners
On September 27th 2013, Google announced the launch of its new algorithm, Google Hummingbird. The websites in Dubai, Riyadh, Muscat, Bahrain, Kuwait & Doha started shivering at the prospect of impending web ranking quake!! Sure enough the ranking in google.ae, in google.com.sa & other regional google search  domains got shaken. Over 90% of the websites were affected. This compares to the only 12% change in Search results change when Panda update had happened in 2011
The websites that gained where those who used Content Marketing strategies in place, which regularly creating new fresh webpages to their website and in turn providing real value to its targeted Audience
Future Google Updates ? How to Rank your Website better?
It has become clear to all that Google is constantly updating its search algorithm. The recommended option is to create a website that offers valuable content to your target audience, a website that provides useful information and answers typical customers' questions. You can also keep track of your increase and decrease of website traffic utilizing website analytic tools to monitor major changes. You can identify topics which are of interest to visitors to your website with analytics. Provide Value for your Targeted Audience
With these points in mind, you can build your website and brand in ways that are optimized for both Google ranking and the growth of your business.
For a consultation, towards greater visibility, you may contact our search marketing team.
Related Posts
« Viral Videos Keys to ...
6 Most Common Mistak... »