Being professional is undoubtedly one of the most basic aspects of business. From freelancers to small businesses to multinationals, the vast majority of us understands, appreciates, and respects the importance of professionalism. It can easily mean the difference between acquiring a new client and losing one, or getting hired for your dream job and being fired from it.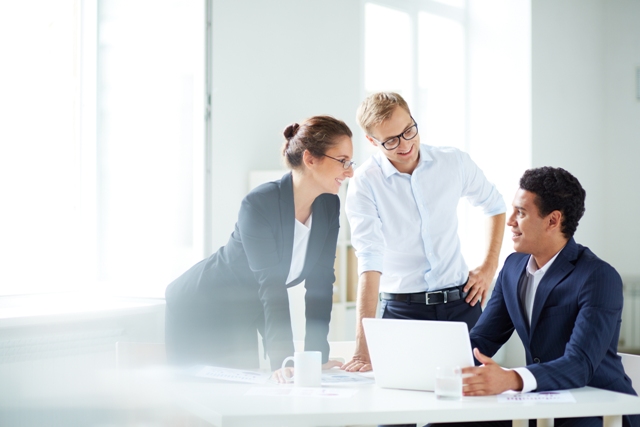 Being a professional isn't that complicated. A few basic things like being polite, prompt, courteous, and knowing your boundaries is all it really takes. So, if being professional is this simple, why is it that so many companies fail at maintaining this professionalism online?
The rules change slightly when we talk about Digital Professionalism, but the common sense it entails remains at roughly the same level…
For starters, it shocks us whenever we come across businesses that still use free email or their telecom email accounts as their primary accounts. The number of people who don't consider mybusiness@yahoo.com to be unprofessional is quite alarming. You wouldn't hand out business cards that say "Printed for free from Office Printing Company" on the back, would you? What does it say about your business when you can't invest $50 a year on a professional email address?
Note: We can set you up with Google Apps within a matter of 24 hours. Other than our nominal setup fees, you pay $50 per user, per year. You'll get professional email, file hosting, chat service for your company, shared calendars, and much more. Click here for more information.
Another shocker is the multitude of business websites that are made with free templates. "Powered by Free Templates Company" at the bottom of your "corporate" website is shameful and, quite frankly, you should be embarrassed of yourself. You might say that you can't afford the money for hosting, a domain name, or a professional website, but what this really means is that you can't afford $10 for the domain name, $50 for the hosting account, and $20 for a premium template. Are you really saying that you can't afford $80 to set yourself up with something semi-professional? Even if you wanted to go all-out, you don't need tens of thousands of dollars to get something customized and professional setup for you. We've set small businesses up with professional email, a premium world-class website, and premium shared hosting for as little as $1,500. In the grand scheme of things, isn't this a worthy amount for establishing your professionalism online?
Note: We've catered to small businesses and blue-chip multinationals for well over a decade now. With a large and dedicated web development team, we can get you up and running at a budget that's convenient for you. Click here for more information.
When your customers have a frustration, concern, or question, they'll typically make your website their starting point. They'll browse around in hopes of finding a contact form or email address. What does it say about your professionalism when a customer sends you an inquiry that gets responded to late, or even worse, not at all? The effort a customer puts into contacting you shouldn't be underappreciated. If a customer came to your office to make a complaint, you'd take it seriously… so don't think that just because it's electronic it carries any less importance.
To avoid issues with customer service, why not setup an online ticketing system? When a customer emails you, they'll receive an automated reply thanking them for their inquiry and get assigned a ticket number that they can use to track their case. On your end of this process, you'll be able to manage inquiries a lot more efficiently, reply to them professionally, and even automate responses if your business is the type that typically gets the same questions asked over and over again. You might think that this would cost a fortune, but you'd be wrong. There are plenty of wonderful hosted services out there (meaning you don't need to purchase a hosting account of your own), but if you did already have a hosting account there's OS Ticket. It's a free, open-source, and an incredibly powerful solution that couldn't be any easier to setup.
Note: We have built, setup, and managed customer service solutions for several years now. From small businesses to large multinationals, we have the experience needed to do the job right. We can get you up and running with an online ticketing system for as little as $1,000. Contact us today for more information.
Being professional in the real world isn't difficult, and is something we all understand as being needed if any of us are going to succeed in our business dealings. Apply this same understanding to the technical side of things and don't make the same mistakes way too many companies are still making to this very day. It doesn't cost much to have Digital Professionalism and with a partner like us, you'll have very little to worry about.
(Visited 8 times, 1 visits today)