Who is the King? From Google's perspective
People usually ask questions when they need to know something or when they are in a state of doubt. One of the most popular discussion was – 'Who is the King'.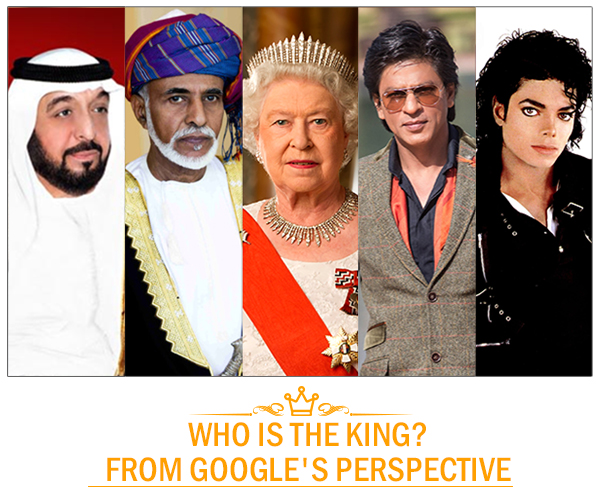 There is no one in the world, who answers so many queries like Google. Every day many of us ask Google a variety of questions. Google always answers. Many of us know some parents or teachers who sometimes get irritated and stop answering. But that's not the way Google grew up in the last 16+ years. Google's parents Larry Page & SergeyBrin, always trained Google to respond promptly. This training has had its results. Google also knows the Bible very well. The more you give, the more you get.