Digital marketing trends in UAE are always on a constant mode of change. In terms of design, UX (User Experience) and CX (Customer Experience) have become equally important. While CX is about end-to-end, covering mobile, web, static and human touch points, UX is all about developing an interaction-rich experience online which will direct future traffic and business to your brand and product. Read on to understand the effect that a well-designed CX and UX could have on your business.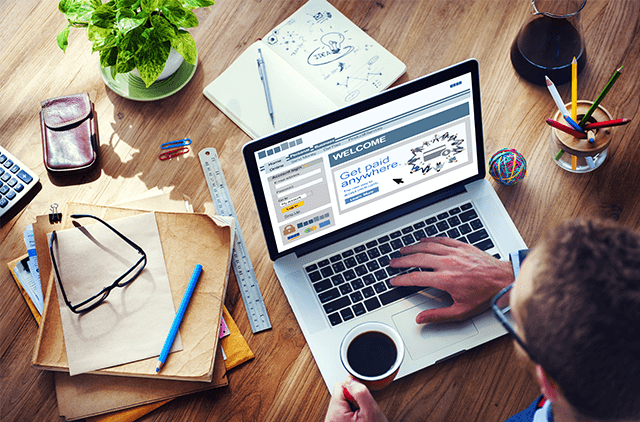 CX and UX- There's a lot in a name
There was a man who used to spend 3 hours a day trying to attract customers to his shop. He tried all possible ways of attracting the passersby. He even attended a 2-day course titled 'How to get customers flocking into your shop?'. Unfortunately, all in vain.

One fine day he had a brain wave and placed a board outside the shop that read 'Window shop and get rewarded'. Over the days passersby came closer to the shop, checking out the window arrangement and also entering the shop as a result. Every customer was rewarded a discount of 25%. Over time this approach helped him attract customers in multiple ways. He did something that matters most today, bettering the Customer Experience (CX).
The same is the case for digital marketing. A well-planned User Experience may not necessarily give you the traction you require for all your digital properties. The more important focus point shifts to the Customer Experience you offer. It is equally advantageous to spend resourceful time analyzing various touch points your customers have with your brand online and add value to each one of them. Sometimes the smallest of changes lead to an enhanced experience. And at the end of the day, that's all that counts.
Better changes lead to better responses
An article by Adam Richardson on the Harvard Business Review clearly highlights an incident on how a Google Maps user's feedback was valued by their tech team and led to an immediate change in the User Experience. This in turn enhanced the Customer Experience in whole. And this is very essential an aspect everyone needs to practice.
Customer Experience involves a constant shift of thought, application and convenience offered to customers through an integrated User Experience. It could be the way a customer shifts from your Emailer to your website and ultimately to your mobile app to get additional information. This occurs as long as you have defined the experience in that form. It's an effort of integrated planning and execution. Merging the digital and physical worlds through smart and relevant technology coupled with a personalized and delightful environment is what generates an unmatched Customer Experience.
We are a digital agency that gives you the best of what we do. We create intelligent digital experience that is unique to you and your brand's needs. Our attention to detail is what makes us stand out from the rest in the past 14 years in the industry. Give us a call now or mail us to discuss on how we can support your organizational goals.
(Visited 14 times, 1 visits today)