It's official. The new Google Panda Update is here! Matt Cutts, head of the webspam team at Google confirms via twitter.
Google is rolling out our Panda 4.0 update starting today.

— Matt Cutts (@mattcutts) May 20, 2014
The Panda 4.0 has already caused waves in search results. Panda updates have always given sites with great quality content a boost. It has also penalized websites with thin or poor quality content all in an attempt to give users a better search result. The latest update is also targeted at removing low-quality content from Google SERPs.
Eric Lancheres, a Canadian SEO analyst who specializes in Google Panda, lays it out in simple terms.
Following the Panda 4 rollout, the companies that have experienced the most fluctuations are those who ranked with info from external sources like news, software and price comparison websites. Ebay.com, ask.com and retailmenot.com are some of the largest losers, registering more than 30% difference. At the same time, many aggregators like glassdoor.com, emedicinehealth.com and medterms.com have registered significant improvement in ranking.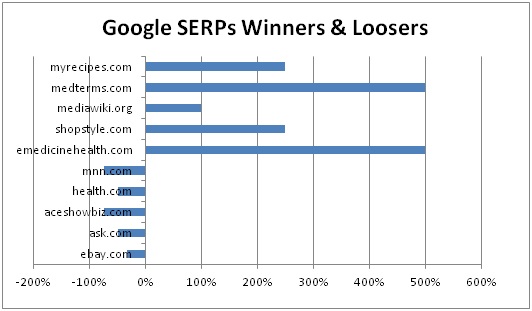 For further details on the winners and losers of Google Panda 4.0, click here.
The conclusions are still unclear. Further study and analysis is required to narrow down the causes for each fluctuation. It is also possible that the Panda update has not been completely rolled out. We will keep you posted on further developments as they occur.
There have been major upheavals all over the Middle East in the aftermath of the recent update. Many large companies have lost their strong lead and some unexpected small brands have really gone up in ranking.
What can you do to make sure that your business in Dubai is not adversely affected?

Say 'NO' to spammy links and link farms. Stop buying cheap links from link farms; this will do you more harm than good. Build up genuine links from comments, likes and shares.

Ensure top quality content on your website. You will get genuine backlinks with valuable content that will make you the authority in your field. Post new content regularly and promote it with your social media networks like Facebook, Instagram and Pinterest.

Entrust your company website to reputed SEO agencies only. Do not use SEO agencies which have neither deep understanding of SEO nor an experienced SEO team staying up abreast with latest Google recommendations & SEO developments. Mind you, there are many of these companies in UAE. Every now and then, we come across clients telling us that they lost valuable time, lost a lot of growth opportunity with the ineffective SEO agencies.
If you want to make sure that your website ranking are not adversely affected by any of the latest developments in Google or other search engines, drop us a line and we will work out an SEO strategy that will take you and your brand to the top of the SERPs.
Read related services offered by us :
SEO Services | Social Media Marketing Services
(Visited 21 times, 1 visits today)