It's a known fact that the rise of e-commerce has transformed the retail industry, making shopping more convenient and accessible than ever before.
Did you know in 2021, e-commerce sales hit $5.2 trillion mark and it is expected to make up a quarter of the total global retail sales by 2026?
The numbers make evident how eCommerce is expanding. As businesses step into the eCommerce world to establish their online presence, understanding eCommerce CMS and different CMS platforms is a prerequisite. This article will act as a comprehensive guide on the topic giving you answers to every question you may have on setting up an eCommerce store.
Table of Content
What is a CMS?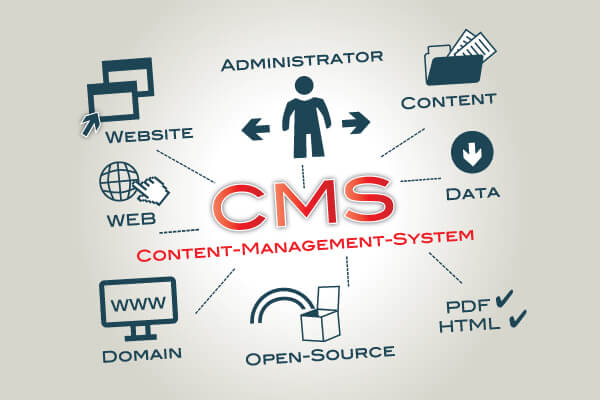 A content management system, or CMS, is software that helps to create and manage content on websites. Every website has content through which it communicates with the website visitors. The content can be text, images, videos, documents, or anything. A CMS platform allows you to generate and update content through an easy-to-use interface instead of writing a series of codes. Even without any technical knowledge, you can manage a website using CMS.
What is an eCommerce CMS?
An eCommerce CMS allows eCommerce store owners to create, publish, and update content on their eCommerce platform without having to write any code. It democratizes eCommerce web development enabling even non-developers to manage eCommerce platforms. Using an eCommerce CMS, you can customize all aspects of your online store, such as navigation, product layout, shopping cart settings, etc. It empowers anyone, irrespective of their programming skills, to build an eCommerce store that reflects the essence of their brand and provide a satisfactory shopping experience to customers.
What are the Categories of eCommerce CMS Software?
An eCommerce CMS software makes it easy to handle all the backend functions of an online store. It can be categorized into two groups – open source CMS and SaaS CMS.
Open-source CMS have no upfront cost – they are free to download. And they provide complete freedom and full control of the website functionality to the users. They are mostly self-hosted; that is, the website hosting, server maintenance, and software updates have to be taken care of by the store admins. Some open-source CMS provides cloud hosting, but for those too, the store admin will remain responsible for the maintenance.
Examples: Magento, WooCommerce.
The second type, SaaS CMS, is hosted in the cloud and does not require separate servers. The software vendor will take care of hosting, server maintenance, and software updates. The users pay the software vendors for the services. Subscription model payments are mostly used for SaaS CMS. In this model, the vendors also provide customer support.
Examples: BigCommerce, Shopify
Do You Need a Separate CMS?
Basically, an eCommerce platform is a website that allows you to sell products online and handle product management. Not every eCommerce store needs a separate CMS. It depends on the content plans of the online store.
You can create a website without a CMS if the online store doesn't need real-time content updates or regular content generation. On the other hand, if the eCommerce platform requires frequent content creation, having a CMS is beneficial. Some eCommerce platforms also serve as a CMS, so in such cases, you don't need a separate one.
The benefits of having a separate CMS are:
You don't need to know different programming languages to handle CMS platforms and can perform content updates by yourself.
Since you don't have to depend on developers to make content changes, you save valuable time.
An effective content strategy is key for marketing today and can bring more people to your website. With a good CMS, you can manage content easily.
Since CMS is browser-based, admins can access it from anywhere, facilitating better content management.
For large teams with a regular content strategy, CMS can aid collaboration between the content team.
Key Features Required in an eCommerce CMS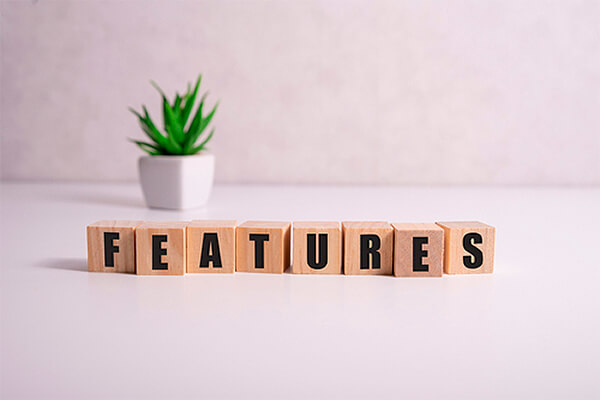 When choosing an eCommerce CMS platform, the key features you need to look out for are:
1. Ease of use
The CMS should be easy to set up, install, and use. The learning curve should be low, especially if you aren't hiring a web development company for the purpose, as the CMS users may not be technically advanced. The platform should be user-friendly and allow users to take actions intuitively. Moreover, it shouldn't make content management stressful but should minimize complexities.
2. SEO support
Ecommerce platforms need to implement best SEO practices for ecommerce to ensure high search rankings and drive more traffic. Therefore, the CMS platform should offer features like URL optimization, page title and meta description generation, etc. The platform should auto-generate such content and also give users the freedom to edit these, if necessary. Optimization of URLs makes it easy for Google to crawl your websites, while that of page titles and meta descriptions helps with page ranking and click-through rates
3. UX optimization
User experience is critical for any digital system today. The CMS should help store admins achieve their goals, such as changing page layout or optimizing product content, easily. The design should be simple, flexible, and usable. Moreover, it should support responsive design and optimize content for mobile devices as more and more people are using mobile to browse websites now.
4. Easy integration
Depending on the functionalities you require for your eCommerce platform, you may need to integrate third-party extensions or plugins into your existing CMS. Therefore, check features like ease of integration with other tools, available range of extensions, installation flexibility, etc. The number of integrations available also shows the extent of API support the CMS platform provides.
5. Community support
Choosing a CMS with an active community of members can provide great support. Whenever you face issues or have doubts, you can take help from experts within the community who will be able to guide you through. Also, you will get to know about the latest web development trends, new approaches, etc. which will help you learn and improve.
How to Use an eCommerce CMS?
When choosing an eCommerce CMS, you can either prioritize the eCommerce functionalities or focus on the content side. How you choose your eCommerce CMS depends solely on your business. Your sales volume, content strategy, business size, vision, maturity – all of this influences the decision. Let's explore the two ways in which you can use an eCommerce CMS platform.
An eCommerce first platform is an online shopping cart solution first and a content hub next. Product listing, selling, and management are the top priority here, but that does not mean that it's content-averse. In fact, as content marketing is rising in popularity, the eCommerce first platforms are offering more and more content creation capabilities to generate traffic.
In a content-first approach, eCommerce stores focus on content to drive their business growth. The eCommerce functionality is integrated as an add-on. The content-first approach engages customers through educational and informational content and uses this strategy to build a loyal customer base. It requires excellent design and marketing support.
Top Advantages of Pairing Ecommerce with CMS Platforms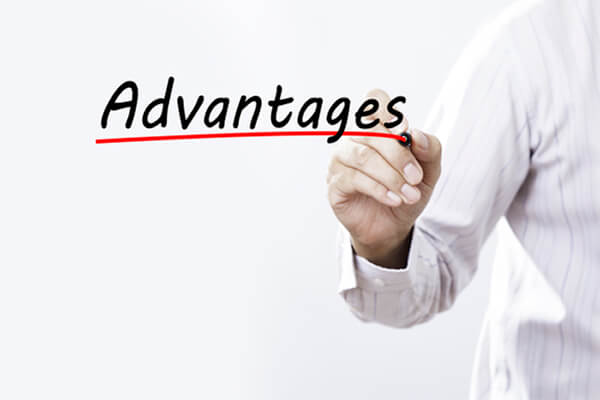 The integration of eCommerce and CMS results in a dynamic combination. It can deliver immense value for business owners and delightful experiences for customers. When an eCommerce platform is paired with a separate CMS, it offers several advantages, such as:
When you introduce content marketing to your eCommerce platform through blogs, case studies, reports, etc. you provide more value to customers. This makes their shopping experience more informative and satisfying. Moreover, quality content also enhances the SEO of the eCommerce website thereby driving huge organic traffic to the online store.
By pairing a CMS with an eCommerce platform, you can easily scale up your website into an online store. Suppose you want to monetize your website, which is a blog with a strong reader base. Then, by integrating your site with a CMS like BigCommerce, you can add features such as shopping cart and checkout to the existing site. This will help you turn it into an online store, through which you can now carry out sales.
Today, an eCommerce store has to be highly flexible. As competition is massive, implementing new trends creatively and quickly is key to driving more sales. So the platform must be flexible to respond to immediate needs and manage content accordingly. When a CMS is combined with an eCommerce platform, this can be executed with ease.
With a CMS, you can experiment more on content. It supports different content types, designs, strictures, etc. compared to eCommerce platforms. As a result, you can improve the user experience by optimizing every aspect of the customer journey. Today's customers are not impressed by straightforward sales pitches, rather they want to feel a connection with the products. With eCommerce CMS, you can achieve this without engaging the services of a web design agency.
By pairing CMS with an eCommerce platform you can achieve the perfect balance. While content marketing (with the aid of CMS) can drive traffic to your online store, the eCommerce platform can streamline processes like inventory management, safe payments, timely shipping, etc. As a result, you can deliver a whole package to your customers.
15 Best eCommerce CMS platforms in 2023
On the basis of the key features required by eCommerce CMS platforms, such as ease of use, learning curve, SEO support, value for money, UX optimization, etc., we have rounded up a list of the best fifteen platforms in 2023. This is in no way an exhaustive list; there are many more options available in the market. But these fifteen tops our board.
1. WooCommerce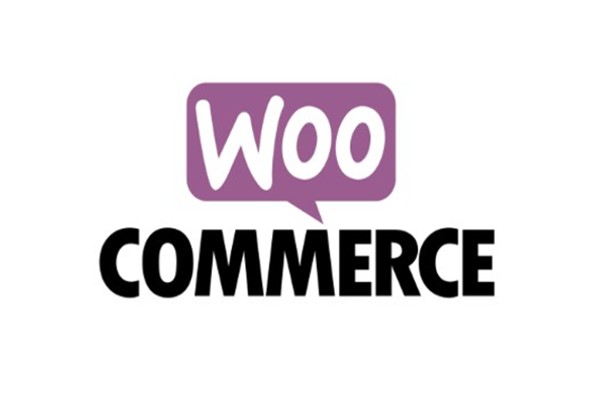 As of April 2020, WooCommerce is the most popular eCommerce platform in the world with a market share of 28.24%. WooCommerce is actually a plugin that transforms a WordPress website into an online store. It has a large number of free extensions and themes which makes it an attractive prospect for eCommerce store owners. Moreover, these can be integrated easily, with a single click, to enable different features. 
The platform's user-friendliness is one of its most attractive aspects. It is super easy to set up and use. Moreover, the massive community support that comes along with being a WordPress user is highly useful as well. With WordPress being an open-source platform, the source code can also be modified to achieve full customization of the online store.
Popular users: Root Science, Porter & York, Roberto Coin
Features:
Supports 140+ region-specific payment gateways
Has several free SEO extensions
More than 1300 WooCommerce themes
Has a wide range of in-store marketing extensions
Pricing:
Free to download and install
2. Shopify
In terms of popularity, Shopify follows WordPress with the second largest market share in the eCommerce domain. Up until 2020, around 820,000 vendors are recorded to use Shopify. The most attractive feature of Shopify is that it is a SaaS platform – therefore, there is no need to download or install anything, store owners can just sign up and get started.
Moreover, it is very easy to use and have affordable pricing, which makes it a crowd favourite. Even beginners can quickly set up a store, customize, and launch – Shopify's site builder is that simple! It is an all-in-one eCommerce platform and definitely one of the best in the market today.
Popular users: BBC, Heinz, Raymond
Features:
A wide array of professional themes and templates
Supports selling on multiple channels
Huge library of free and paid extensions
Social media integration and sales support
Pricing:
Basic Shopify: $29/month
Shopify: $79/month
Advanced Shopify: $299/month
Shopify Plus: $2000/month
3. BigCommerce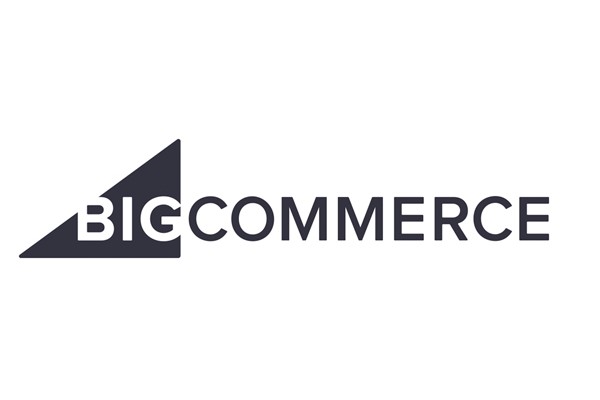 Over 60000 merchants trust BigCommerce for their eCommerce store development. Supporting both startups and large businesses alike, it is a feature-rich platform suitable for all business types. It is a cloud-based platform with a user-friendly interface that enables people with zero design experience to build their own eCommerce store. BigCommerce is a full-fledged eCommerce CMS platform that combines the best of content management and eCommerce functionalities.
Centralized inventory management, integration with major payment platforms, built-in SEO tools, native blogs support, multi-channel integration, and social media marketing support are some key attractions of BigCommerce. Online stores with large and complex catalogues as well as few items can use BigCommerce for product management.
Popular users: Toyota, Skullcandy, Hush Puppies
Features:
Provides support for B2B and B2C businesses.
Has around 320+ add ons which are free/low-cost.
Powerful and flexible website editor.
Supports multiple languages and currencies
Customizable templates and various theme designs.
Pricing:
Standard: $29.95/month
Plus: $79.95/month
Pro: $299.95/month
Enterprise: Request for price
4. Magento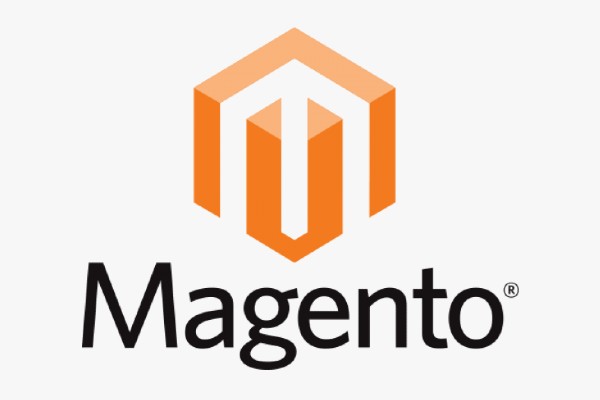 Magento is an open-source eCommerce platform that supports over 260,000 online stores worldwide. It was developed by Varien and released in 2008. Later in 2018, it was acquired by Adobe. There are two versions of Magento – open source and commerce editions. Magento open source allows the development of online stores with basic features for free but for advanced features, Magento Commerce is required.
Magento supports businesses of all scales – small, medium and large, but it is characterized by a steep learning curve. The customization capabilities provided by Magento are extraordinary, thanks to its template architecture and open-source code. However, it is somewhat expensive.
Popular users: Nike, Canon, HP Inc.
Features:
Drag and drop technology to build websites
Can create, preview, and schedule content easily
Easy to set up and design product pages
Wide variety of extensions for CRM, ERP, chatbot support
Pricing:
Magento Open Source: Free
Magento Commerce: $22,000–125,000/year
5. Drupal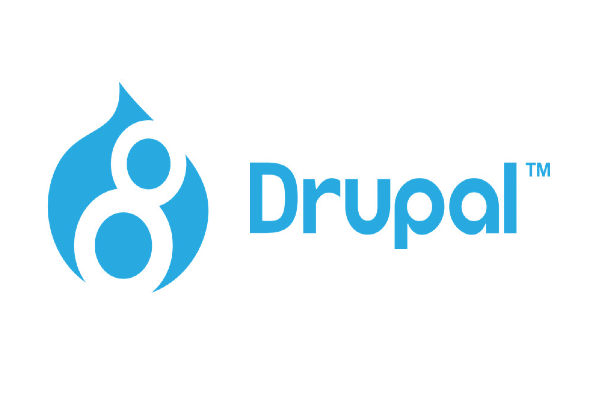 Drupal is a widely used open-source content management system. However, it is not an eCommerce first platform, but can be combined with plugins to implement eCommerce support. Basic eCommerce functionalities like order management, shopping cart, and payment processing can be achieved with the use of plugins. But the platform can be quite difficult to use for non-programmers as it requires some level of technical knowledge.
Popular users: Whole Foods, Timex.
Features:
Has a built-in workflow system
Is more flexible and customizable
Supports multiple languages
Pricing:
Free to download and install
6. Joomla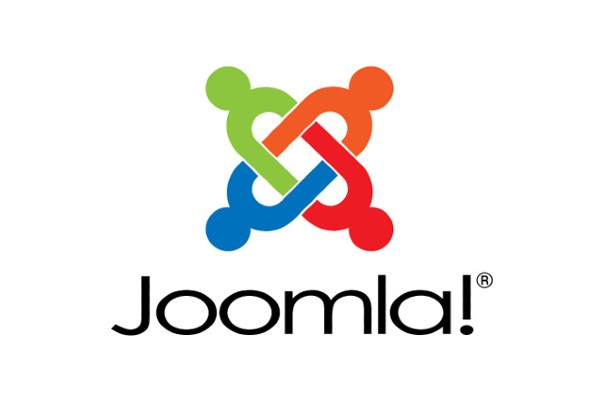 Like Drupal, Joomla is another content management system that offers eCommerce functionality with plugin integration. Free extensions available on the platform will convert the Joomla site into an eCommerce store. The appearance, layout, and functionalities of the store can be customized as per requirements. It helps to create versatile online stores, supporting all functions from installations to product listings.
Popular users: IKEA
Features
Wide variety of templates
Extensive range of add-ons
Provides basic SEO optimization functionalities
Pricing:
Free to download and install.
7. Shift4Shop (previously 3DCart)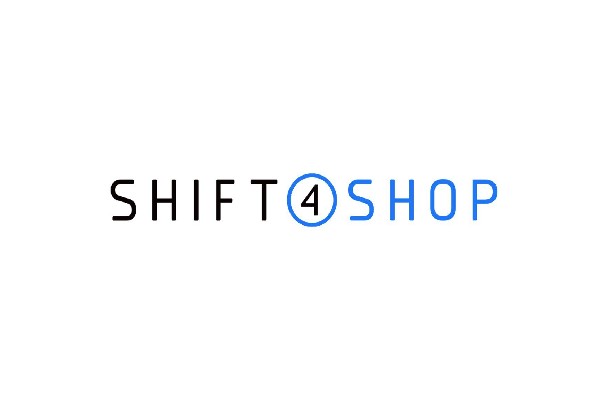 In 2020, Shift4 Payments acquired 3DCart (which was developed in 2000) and renamed it Shift4Shop. It is one of the best platforms to build an online store for your business as it has a feature-rich website builder, efficient customer marketing tools, streamlined order management, SEO support, and more!
Shift4Shop is trusted by leading eCommerce businesses worldwide and has more than 200,000 customers currently. It has a large number of premium themes that are well-designed, suitable for every industry, and highly customizable. Moreover, it offers powerful eCommerce integrations to help your business grow.
Popular users: Hickory Farms, CAA.
Features:
Offers unlimited storage
Advanced AI-driven fraud protection
100+ themes with more added every day.
Completely free of cost migration assistance.
Pricing:
Shift4Shop is 100% free for US residents. For other countries,
Basic store: $29 per month
Plus store: $79 per month
Pro store: $229 per month
8. Prestashop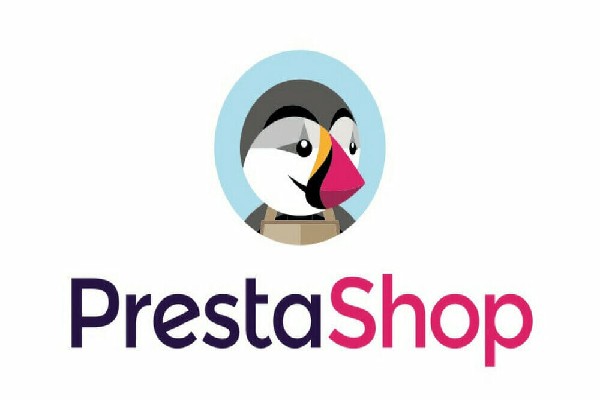 Prestashop is a freemium, open-source eCommerce platform, ideal for startups and medium scale businesses. Prestashop users can choose between fully-hosted or self-hosted versions depending on the level of technical control they desire for their store. With its extensive built-in functionalities, it supports all the basic needs of online stores. And if required, features can be extended using plugins and themes. Its simplicity and ease of use make it a favourite eCommerce CMS platform among users.
Features
More than 300 in-built features
User-friendly design, suitable for non-technical users
Supports multiple payment gateways
Social media integration support
Pricing:
9. Squarespace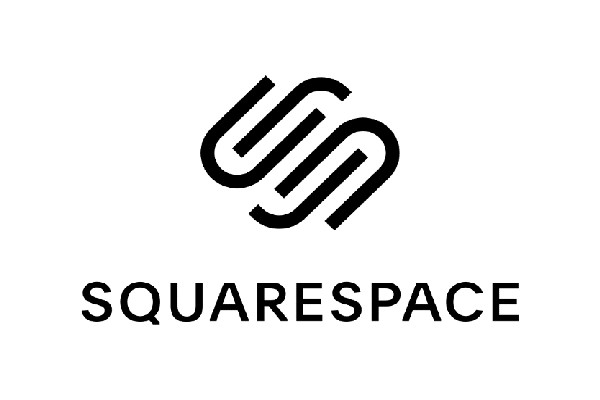 An all-in-one platform that is easy to use and beginner-friendly, Squarespace is ranked as the second-largest e-commerce solution in terms of market share. Although Squarespace is a content-first platform, with Squarespace Commerce, you can also build online stores. It provides hosting, domain registration, blogging, and online stores all under the same roof.
With its drag and drop tools and expert designer templates, Squarespace makes eCommerce website building simple. It integrates with all the popular social media platforms, thus helping to leverage social media sales.
Popular users: HBO, Wattpad.
Features:
Squarespace Analytics to track website performance
Built-in tools for automated tax calculations
Supports subscription-based selling
Comprehensive inventory management with inventory API, notifications, and inventory panel
Pricing:
Basic Commerce: $26 a month
Advanced Commerce: $40 a month
10. Elementor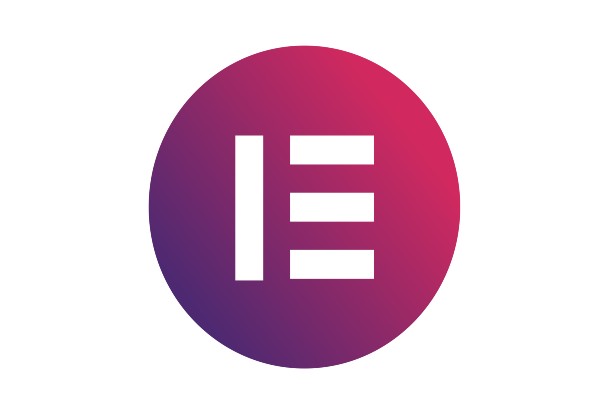 Launched in 2016, Elementor is a plugin that can be used to create WordPress websites. With zero coding knowledge, powerful online stores can be created using Elementor. Without any coding, full store customization– from creating homepage to product pages, catalogues, and shopping cart pages – can be done. It also offers wonderful promotional features like landing pages, pop-ups, etc.
With an array of pre-designed templates, you can design your online store the way you want. It also has a large list of eCommerce widgets that can be used to realize the online store designs fast. Elementor has a free plan as well as multiple paid subscription plans.
Features:
Responsive design templates
Drag and drop editor for easy content management
30-day money-back guarantee on all plans
Pricing:
Elementor Pro: from $49 per year
Elementor website: $89 per year
11. Wix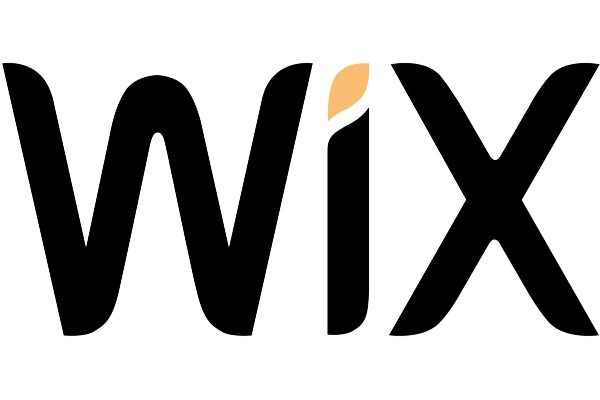 If you have limited products and want to create an online store for your business quickly, without doing any coding, then Wix is the best choice. Wix is essentially a website builder, but by signing up for its Business & Ecommerce Plans, you can use it as an eCommerce CMS. Convenience and ease of use are the most attractive features of Wix. The drag and drop editor and ready to prepare templates make using Wix a breeze. It is also mobile-optimized so your eCommerce platform will be responsive by default.
Popular users: Lyft, Deloitte
Features:
More than 500 designer templates
Facilitates multi-channel selling
Wix Owner app to manage the business on the go
Easy integration with social media and third-party apps
Pricing:
Business basic: $17/month
Business unlimited: $25/month
Business VIP: $35/month
12. Opencart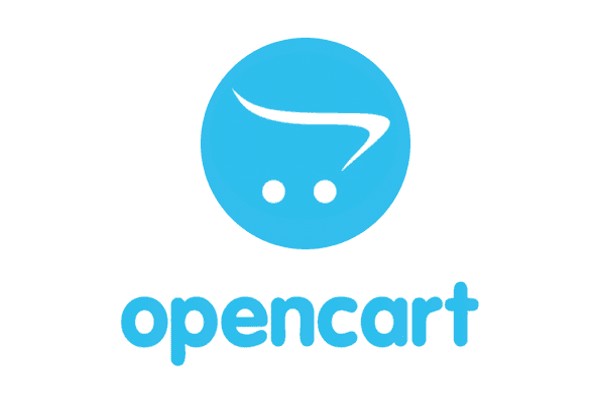 For businesses with limited budgets, Opencart is a great choice as it is affordable, feature-rich, and easy to use. It is a free, open-source platform and offers an optional paid plan with hosting support called Opencart Cloud. Basic technical knowledge is required to run a store on Opencart, so the learning curve is moderate. However, it has several extensions, themes, and plugins available at a low cost compared to other platforms. It also offers several enterprise services with additional payments.
Features:
Huge Opencart marketplace with more than 14000 extensions
Supports several payment gateways and shipping methods
Administrator dashboard to help store owners track store performance like total sales, customers, and orders.
Pricing:
The basic features are free.
Enterprise services pricing:
Password Reset: $99 per reset
Dedicated Support: $120 per month
One-time Store Backup: $160 per backup
One-time Bug Fix: from $150
13. Volusion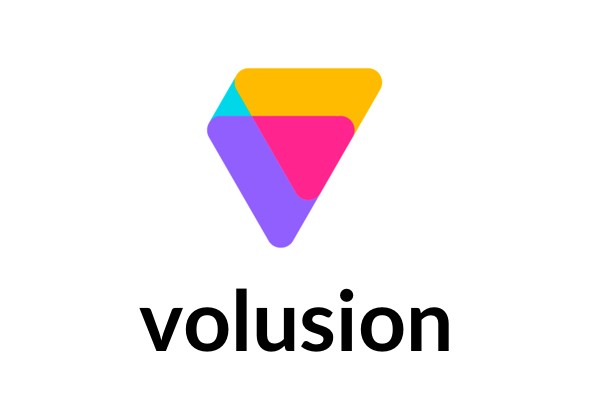 Volusion is a cloud-based eCommerce CMS platform that is best suited for small businesses selling limited items. It was launched in 1999 and remains popular to date owing to the comprehensive features it offers. It supports SEO optimized content creation with proper management of metadata, product page headers, category page content, etc. Volusion is a low-cost solution with support to all basic features.
Popular users: VoltAir, Airtech
Features:
Has built-in inventory management and payment collection features
It is a no-code platform
Supports the expansion of stores to other channels like Amazon and eBay
Pricing:
Personal: $29 per month
Professional: $79 per month
Business: $299 per month
14. osCommerce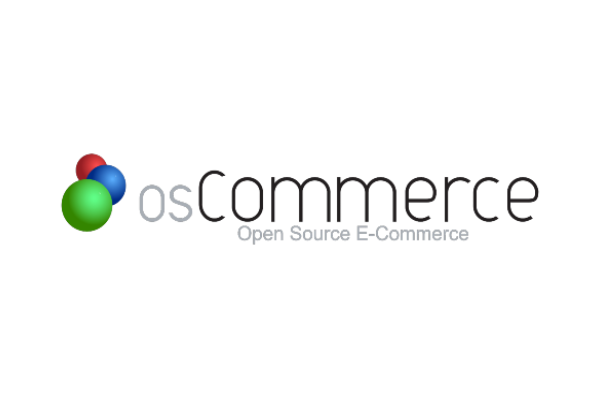 osCommerce is one of the most trusted eCommerce platforms with a thriving and supportive community. The platform has thousands of free community-built add ons which can be used to customize online stores. Over 21000 live sites are fueled by osCommerce and they excel in performance and security. The online stores are self-hosted, meaning you have complete control over the store and all of its related data.
Features:
9166 free add-ons uploaded by community members so far
osCommerce enterprise-level services are available for stores with large catalogues and increased transactions
Free and commercial support at all stages
Pricing:
15. Hubspot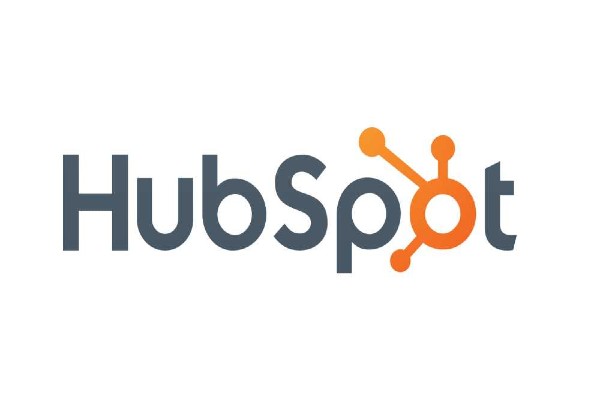 For large eCommerce stores where much focus is required for marketing and SEO aspects, Hubspot is an excellent choice. It is basically a CMS and marketing automation platform. However, eCommerce functionalities can be added to Hubspot through integration with other eCommerce-only platforms. Hubspot's SEO features and marketing capabilities are top-notch, which helps to drive huge traffic to the online store. Moreover, it offers advanced analytics and tracking methods. :
Features:
Easily set up customer service live chats
Analytics dashboard to get information like search engine ranking, user actions, etc.
Automate marketing campaigns
Pricing:
Starter: from $25 a month
Professional: from $400 a month
Enterprise: $1,200 a month
Wrapping Up
Choosing an eCommerce CMS platform that meets all your needs can be daunting, given the number of choices available on the market. On top of it, the eCommerce market per se is constantly growing and evolving. This adds another layer of challenge to the decision-making process. Therefore, businesses looking to set up an eCommerce store need to consider everything from technical aspects to marketing possibilities, adaptability and future needs. We hope this article has given you some useful information about the best platforms available today and simplified your decision making to a good extent. Let us know your thoughts in the comments below.
With more than 21 years of experience in the web design and development industry, Global Media Insight has worked on several eCommerce projects with leading companies across the Middle East. We have an expert team of developers and designers who are proficient in all eCommerce CMS platforms. Whether you are a small business looking to enter the market or a large business wanting to make your presence felt online, we have the right skills and technology to help you realize your vision. Get in touch with us, right away!
Sharing is Caring
(Visited 268 times, 1 visits today)