You have invested a lot of money and time to create a website. But a website is not something that can work on its own. It needs regular maintenance, just like your car. So what is web maintenance? Why is it important? How much does it cost? Let's find out.
What is Website Maintenance? 
To put it simply, web maintenance is the process of checking your website to ensure it's performing well and keeping it updated to encourage traffic growth. Website maintenance services have an important role in engaging, attracting and retaining customers.
Why is Website Maintenance Important?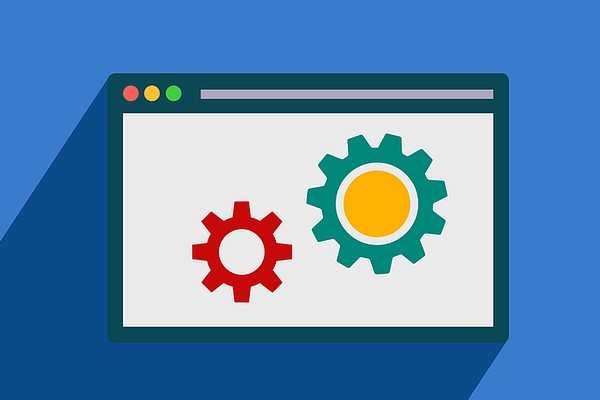 Your website is probably the first thing prospective customers look for – and at the same time, they are searching for relevant data, value and professionalism. This is where the importance of web maintenance comes. Regular updates with useful content will help your website attract and retain customers while maintaining a good search rank.
Furthermore, there are many other reasons to maintain your website regularly:
Improves Customer Satisfaction 
Think from the standpoint of a customer who enters your website. If the loading speed is low and there are broken links everywhere, you will be annoyed. But, if the website is professionally maintained with responsive web design and relevant content, you will feel happy. After all, providing a positive customer experience is your priority. A good website will impress your visitors, and motivate them to use your product or service. Moreover, they become the promoters of your brand by recommending it to their friends and family.
Google loves well-optimized websites that provide the most relevant information. But if your website has poor redirects, it can lead to your business ranking poorly on search engines. You can even get de-indexed if Google crawls your website and finds errors. Driving good traffic is the main function of your website – so updating it regularly with relevant content, news, keywords, etc. will help you stay relevant.
Nothing is more important than your website's security, especially if it's storing sensitive information. Web maintenance involves regular software updates and security patches, making your website safe and secure. A website that isn't updated for so long can attract hackers. Furthermore, ignoring security issues for a long time can result in downtimes or even complete business loss.
What are the Tasks Involved in Website Maintenance?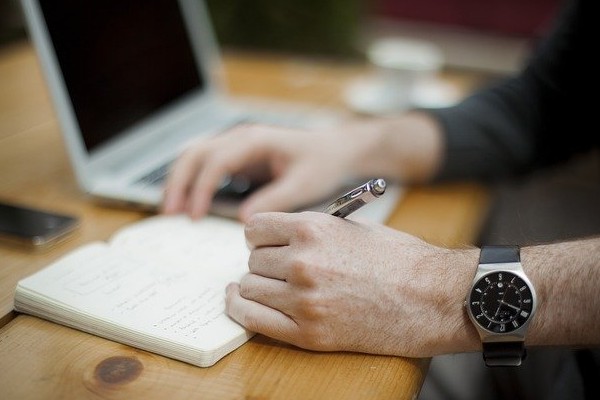 As we know, a website is a lot like a vehicle – it needs regular maintenance, or it degrades over time.
Here is a list of the major web maintenance tasks you need to do at least every month:
1. Review Search Console
Checking the Google Search Console regularly will help you know about potential issues before they affect your online marketing activities. The tool will notify you if there is a problem that stops search engines from indexing your pages, or if your website is infected with malware.
2. Check for Broken Links
Broken links can frustrate visitors – which in turn will harm your organic leads. Also, if the search engine bots can't find links to pages, it will affect your ranking.
Here are some probable reasons that can cause broken links:
Moved a page, but other pages still link to it.
A link pointing to pages that no longer exist.
A spelling mistake in the link.
Deleting a plugin that leaves links in your content.
Replaced an image that has a different file name.
3. Update your CMS and Plugins
You should update your CMS (Content Management System) monthly, as new vulnerabilities can be identified regularly. Hackers can easily gain access to defective plugins or CMS. You can do this easily by logging into the admin panel.
4. Review Analytics
Reviewing Analytics is the best way to gauge your website performance and detect potential problems. Analytics lets you see traffic trends, bounce rate, engagement metrics, etc. This will help you gain proper insight into what changes are to be made immediately and create content that your customers are most interested in.
The Ultimate Website Maintenance Checklist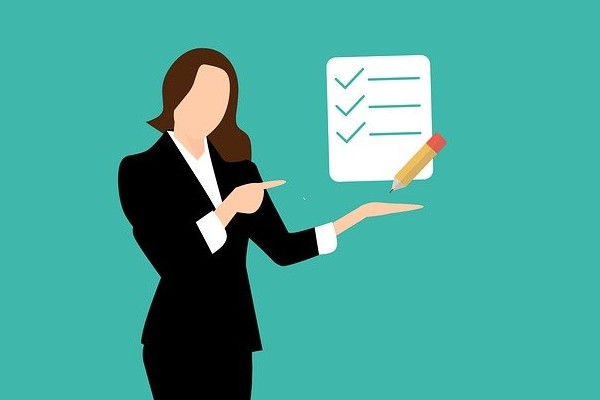 Here is a complete checklist of web maintenance activities you should follow:
1. Weekly Website Maintenance Checklist
Check for 404 errors and if there are any, fix them.
Post one or more blogs to improve SEO traffic.
Check whether all forms are working properly.
 Prepare a blog post to share with your network.
Check for broken links.
 Update core plugins and software.
2. Monthly Website Maintenance Checklist
Run security checks.
Test loading speed and fix issues ASAP.
Analyze major statistics.
Ensure local search visibility.
Tweak content to make it relevant.
Analyze your most popular and least popular content.
3. Quarterly Website Maintenance Checklist
Check for any room for content enhancement.
Update graphics and images.
Update meta descriptions and meta titles.
Manage your website backups.
Check whether popups, forms, etc. are working properly.
Test your website on the most popular browsers and devices.
Check the uptime logs – take action if it's less than 99.9%
Make sure that your website is mobile-friendly.
4. Annual Website Maintenance Checklist
Consider a web design update.
Update the copyright date in the footer and other references.
Renew the domain names.
Review for content accuracy.
Update your best-performing blogs
Why Should You Pay for Website Maintenance?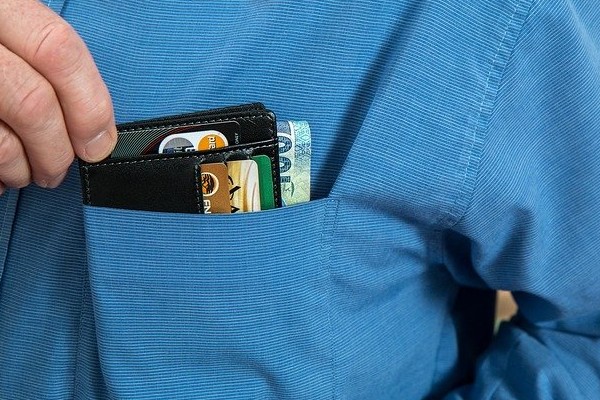 You have seen the importance of web maintenance and how it is a critical factor for your website health.
Here are more reasons why you should spend your money on web maintenance.
1. Stay Up-to-Date 
Keeping up with the latest update makes your site relevant and healthy. Updating your website helps it work flawlessly across different devices, as new gadgets are launched almost every day. Furthermore, if your site is not up-to-date, you might be losing customers and can invite hacker attacks.
2. Focus on your Core Business 
Maintaining a website is indeed time-consuming. Taking care of everything by yourself is not practical in the long run, as you will not be able to focus on your core business. Hiring a professional web maintenance service will help you spend more time building new business strategies. You can leave the tasks to experts, and work on something that will grow your business.
3. Protect your Brand Value 
Nobody likes a poorly performing website. It's no big deal if your website doesn't respond in one instance – downtimes happen for every site. But if customers face issues multiple times, they will lose respect for your brand. An unreliable website symbolizes an unreliable brand, and you will lose your most loyal customers. Take care of your site regularly, ensure that it meets your customers' expectations, and be on top of the game.
Factors Influencing Website Maintenance Cost in 2023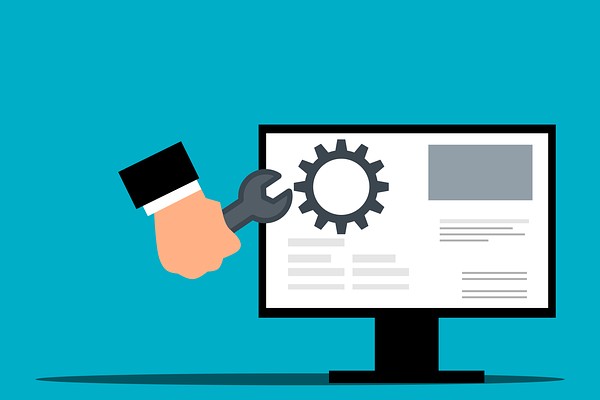 As a general rule of thumb, regular website maintenance is essential to increase traffic and retain customers. Now, let us explore the factors that influence web maintenance costs in 2023. According to WebFX, businesses invest AED 100 to AED 10,000 per month in website maintenance.
Before choosing a web maintenance plan, note down your requirements and get quotes from different service providers. Take a look at the estimated monthly maintenance cost in the UAE for different types of websites.
| | |
| --- | --- |
| Website Type | Monthly Estimated Maintenance Cost |
| Personal Website | AED 20 – AED 100 |
| Small Business Website | AED 125 – AED 400 |
| Corporate Website | AED 750 – AED 12,000 |
| Custom Business Website | AED 1200 – AED 16,000 |
| Ecommerce Website | AED 5000 – AED 10,000 |
How to Find Good Web Maintenance Services? 
As of now, you know how complex web maintenance tasks are, and how they are extremely important for your business. However, choosing the right web maintenance service is not easy. Here are some points to note:
Before choosing a web maintenance service, understand their pricing structure, as the costs can vary a lot. The prices are decided mainly based on the size of your business, the complexity of your website, and other factors like e-commerce features.
In terms of maintenance plans, different firms provide different services. Thus, it's important to be clear about your requirements. With the help of an expert, make a checklist of the web maintenance services you need, and choose a company that offers them.
After shortlisting a few companies, do some research to find out more about them. You can check online reviews, client testimonials, social media, etc. to choose the best service provider for your needs.
Conclusion 
Website maintenance might not have been your top priority until now. We hope this blog has helped you understand its importance and benefits. Even though you can do these tasks by yourself, hiring a professional website maintenance company is always the best idea.
GMI has the expertise of providing top-notch website maintenance services for over two decades around the Middle East. Give us a ring now, and let us take care of your business website.
(Visited 726 times, 5 visits today)