Posted in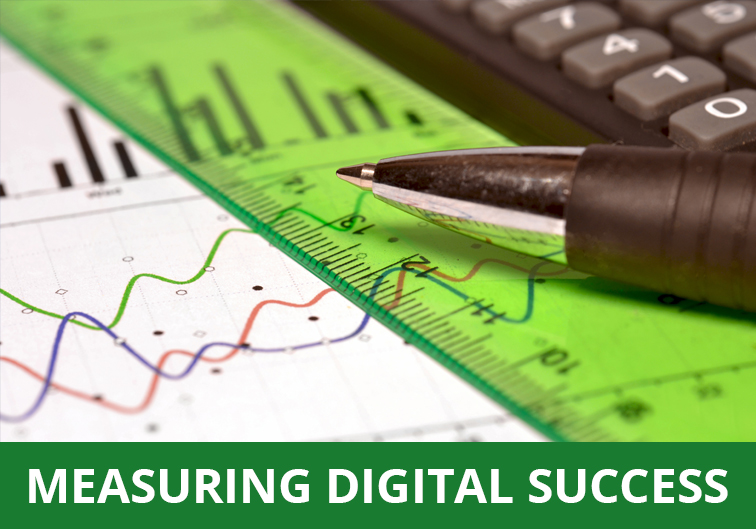 You may successfully procure marketing budget, but unless you measure your investment performance, how will you improve?
As our CEO, puts it beautifully- "What gets measured, can be improved."
Dubai has witnessed amazing changes in a short span of time; the city has changed from a desert into a teeming metropolis. From the beginning, Dubai has been a trading hub. Today, you will notice that retailers who ran shops have evolved into fashionable boutiques and some have even become the largest & best malls in the city. Retailers have also been slowly making inroads into e-commerce, in the recent past.
e-Commerce in the UAE
Estimated at $2.5 billion, e-Commerce in UAE is still at a very nascent stage. E-Commerce will be a megatrend for businesses in the UAE, and it is expected to be valued at $10 billion (Dh36.7 billion) by 2018.
One of the reasons for the slow growth in e-Commerce in UAE could the many large malls which have always attracted customers with a product range, promotions & offers. Secondly, even though there are many internet users in the region, the country still lacks innovation in online connectivity.



In countries like US, China & India, businesses are trying out a variety of apps and other social media activities to excite and attract customers. Businesses like Airbnb and Uber have made great advancements in other parts of the world but they are yet to make any mark in UAE.
Cultural and Societal Shift
What is needed is a societal & cultural shift in the region. Dubai is one of the most advanced cities in the world and the future plans led by the enthusiastic emirate are very exciting. The initiative to transform Dubai into a smart government and smart city will definitely accelerate e-commerce.
There is already a trend among the businesses to enter the online marketplace or improve their current online presence. Retailers like malls, supermarkets, and brick & mortar retailers have started exploring the online e-commerce space.
Ecommerce and Analytics
Analytics is the most important aspect when a brand wants to step into e-Commerce. And having a strategic measurement plan in place is the very first step towards improvement. Although analytics is used in across all websites, e-commerce websites are often the first movers into leveraging analytics & measurement plans.
We have worked with many organizations that are at different stages of the digital maturity curve. Most of the organizations that are at the beginning stages of their digital journey tend to be all set for action. They would go about hiring the team, executing social media activities, content creation, SEO, paid marketing etc.
If your website is not generating enough organic traffic then you would want to optimize your pages to improve search engine ranking. You also realize that you are not able to reap from the holiday season, when all your competitors have reaped rewards.
You would want to promote and market your products through paid campaigns. But how would you know the opportunities, unless you track the current stance as well as the progress?
Measurement Strategy
One of the most important evidence an organization being at the beginning stages of the digital curve is when they lack a well planned measurement strategy. A good web analytics measurement strategy follows these steps:
Understand the current level of implementation through browser debugging
Understand the type of website- e-commerce, content oriented or brand website
Have a discovery session with the new client to understand their objectives and the reason for opting for advanced implementation
Document all the KPI's and business objectives
Identify the elements from web page which needs to be tracked
Identify the metrics that are currently being tracked and if there is any possibility to track the business objectives using the current metrics
Identify the metrics are available via event tracking and the ones that need to be captured through data-layer
If it's e-Commerce, plan for the enhanced e-Commerce implementation (Since the efforts will be high, this needs to be implemented with client consent)
Create a test property in the Google Analytics
Prepare the naming convention for the events and other tracking elements
Plan for the number of events to be used and the scope for the use of custom dimensions and metrics
Get approval from all stakeholders before proceeding with implementation
Implement the tags to fire on the test property. Please create a test property in Google Analytics and refer this property in all the tags that you implement
Make the corrections and changes to the tags/triggers/variables during the review and QA
And If all goes well, then make sure to change the UA tracking code to the reporting property in your GTM tags
Monitor the reports for couple of weeks to see if there is any unusual data patterns
There are great benefits to well planned & measured efforts, when it comes to eCommerce. They are:
You will know which investment is working for you and which is not?
Which target audience is responding to you and which is not?
Which offers/promotions are driving people to buy? Which offers and product combination works best for the business?
Which content on your website is engaging the visitors the most and needs more investment
Which product ranges are most profitable for the business, with and without free shipping?
Get in touch with us today to implement the right measurement and analytics strategy to reap rich rewards for your e-commerce venture.
« Facebook Pixel - Its ...
Measure the result o... »