The world is moving faster than ever. Technology gets outdated in no time, attention spans plummet and brands compete with each other to gain a strong online presence. Videos on Facebook enjoy a whopping 100 million hours of viewership every day and each moment can make a big difference for advertisers. Facebook video ads can take your business to success and add value to your brand.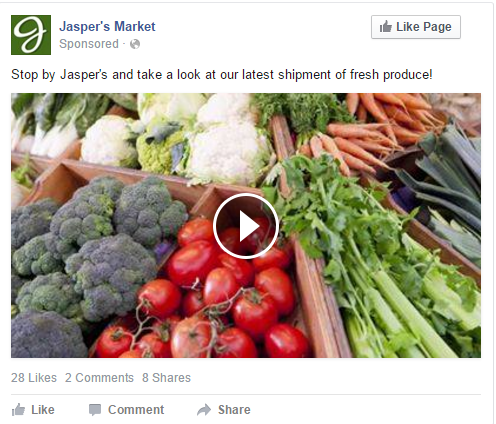 The number of users accessing Facebook through their handheld devices are constantly on the rise with more than 50% of online shopping being carried out through mobiles. Capturing your target audience's attention is key when it comes to increasing brand awareness and ultimately brand loyalty.

Facebook has adopted a few inventive features to promote video ads. Here's the list of the updated feature:
• The automated captioning tool
This helps the communicated messages to strike a note without much a do. With a mobile-feed environment people usually love the option to switch off sound and videos with automated captions will win attention.
Facebook's automated captioning tool creates captions for video ads and allows the advertiser to review, edit and save them to go with the videos.
Watch the video, Kleenex – A Shining School, with automated captions complementing the visuals
• Reporting or buying option for video ads
Facebook offers an option to view the percentage of people viewing your video ads with sound on their Page Insights. It has also commenced a 100% in-view buying option from last September.
Innovative and out of the box ideas can have your videos going straight to the heart of your target group while delay drags you behind. Get connected instantly through video thumbnail images, brand colors, themes etc. The automated caption tool will be introduced globally to Ads Manager and Power Editor shortly for US English captions, initially.
Give your brands the visibility they deserve with Facebook video ads that's a cut above the rest. Get in touch with us and our expert team can help you create powerful videos that will get people talking about your brand. Talk to us today
(Visited 23 times, 1 visits today)