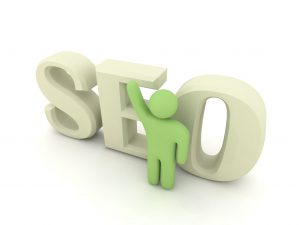 The internet as we know it has many websites. Websites are made up of webpages. Currently there are over 30 Trillion unique pages. This number is constantly growing. Remember trillion is one followed by 12 zeros. 
There are very many search engines, but Google has a huge 85% share in the search engine market space. The results given by Google are found to be more often aligned to the query which the people had in their minds when they used the search engine.
Google crawls the internet
This is done by Google by moving from a link to another. Owners of website make a choice whether to allow a page to be crawled or to be blocked from crawling.
Every page Google crawls, Google arranges in an index format. This kind of sorting enables efficient information storage & retrieval. The content of the page and other factors influences the manner in which a page is sorted.
Google has in its index millions of books from several libraries and other partners. Through STREET VIEW information from the physical world is also available for the person to view. You can visit many places in the world through STREET VIEW.
The index is over 100 million gigabytes of information.
Google has programs and formulas which give the most appropriate results. The search ALGORITHMS try to understand & get clues on what is meant by the search engine user. Incorrect spellings, synonyms, search query, voice search, image search & instant search are some of the innovations which have happened in Google search. The most relevant files are picked and shown based on the the index.
Google RANK's the results based on over 200 factors. Some of the factors include Website & web page quality, freshness of page, 'safe search' material, user context (geographic region, web search history) & based on language & country of search. Google blends the various relevant content types like images, news, maps, video & personal content.
The time taken to understand the search query, identify the appropriate results & display the various appropriate results is 1/8th of a second.
Trust you found having a glimpse of the the complex search process interesting  It's good to know that in the last 65 seconds, approximately 2.508 million searches have happened.
Would you like to know on how you can tap into the complex Google search process & stand to benefit?  It can do good for your business & also be useful for the potential customers who deserve your products & services. Give us a call on +971505523168 or email us on hello@globalmediainsight.com to know more.
Read related services offered by us :
Search Engine Optimization | Website Design & Development 
(Visited 11 times, 1 visits today)