The Middle East's financial services sector is set for a radical change in 2022. Among the trends that will shape the transformation are cryptocurrencies, digital payments, and BaaS (Banking as a service). Globally, the cryptocurrency market is expanding and is even expected to replace the traditional financial systems in the future. Dubai, with its many policies that support blockchain technology, is emerging as one of the best markets for cryptocurrency trading.
Table of Contents
What is Cryptocurrency?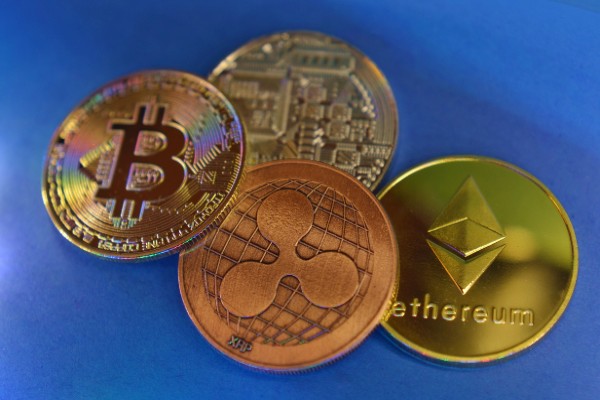 Cryptocurrency is a digital currency designed for use over the internet. It uses a decentralized system for transactions and does not have a central regulating authority. Cryptocurrency is managed by peer to peer networks of systems allowing anyone from anywhere to participate in crypto transactions. The first cryptocurrency, called Bitcoin, was introduced in 2008. Today, there are over 10000 cryptocurrencies in the world, with the most popular among them being Bitcoin, Ethereum, Litecoin, and Bitcoin Cash.
How Does Cryptocurrency Work?
Cryptocurrency works on a technology called Blockchain which is an open, distributed ledger that holds details of all transactions in a code format. Cryptocurrency is generated through mining, a process that solves complex mathematical problems using computer power to create coins. You can buy cryptocurrency through crypto exchanges or brokers. Using cryptocurrency, you can conduct transactions with others without involving a third party. Many people also invest in cryptocurrency similar to investments in bonds, stocks, etc.
Is Cryptocurrency Legal in Dubai?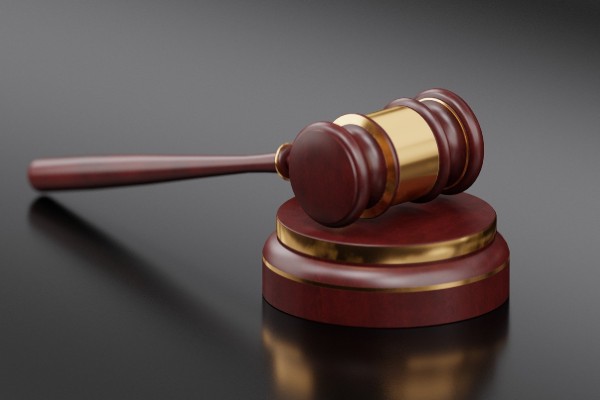 The Central Bank of UAE has not licensed cryptocurrencies or recognized them as legal tenders. However, there are no prohibitions against crypto assets and they can be traded on crypto exchange platforms. UAE citizens can own cryptocurrencies, deposit and trade them.
The government has permitted some cryptocurrency exchanges to operate within the financial free zone. In May 2021, the DMCC Crypto Centre was launched to promote cryptographic and blockchain technology in Dubai. Over 100 organizations in the crypto field are part of DMCC. According to the executive chairman and chief of DMCC, UAE will be home to more than 1000 crypto businesses by the end of 2022.
Cryptocurrency Trading License in UAE
Crypto trading in the UAE is not possible without a license. If you're interested in doing crypto trading in Dubai or in any other emirate, you must first get a license to make your business legal. There are many free zones now offering crypto licenses in the UAE including Dubai Multi-Commodities Center, Dubai Airport Free Zone, Sharjah Research Technology Innovation Park and Abu Dhabi Global Market.
Obtaining a Crypto License in Dubai
The procedures for obtaining a crypto license are essentially the same throughout the UAE. Here is how you can obtain a cryptocurrency trading license in Dubai.
Obtain the registration form from the free zone authority of your choice (DMCC, DAFZA or any other)
Fill out the registration form and submit it along with your company's legal documents and other required documents (which include passports, photographs and other details of the shareholders)
Choose a suitable space for your business and prepare a rental agreement.
Pay the crypto trading license fees and the space rent.
After you have completed all of these steps, your license will be issued (usually within a week).
You can now apply for a UAE residence visa and open a bank account in the UAE.
Cryptocurrency Tax in Dubai
Crypto investors can make a lot of money by moving into Dubai. Unlike other jurisdictions that allow crypto trading, Dubai does not impose any capital gains or personal income taxes.
How To Buy Cryptocurrency in Dubai and UAE?
To buy cryptocurrency in UAE, you can follow the below steps:
1. Start a trading account
The first thing you need to do is register with a cryptocurrency exchange or broker and open a trading account. Some of the best brokers for buying cryptocurrency in the UAE are eToro, AVAtrade, IQ option and Saxo Bank. You can also open a trading account with cryptocurrency exchanges like Coinbase, Kraken, etc.
2. Deposit money
Once your trading account is verified, the next step is to deposit money into the account. You can either do direct bank transfers or use credit cards or debit cards.
3. Buy cryptocurrency
The money you deposited into the account may take about three days to reflect. When it's done, you are ready to buy cryptocurrency. You can buy cryptocurrencies depending on your purpose and what the broker or exchange is offering. You can either buy a whole coin or portions of coins.
4. Store cryptocurrency
After buying cryptocurrency, you need to store it safely, protecting it from theft and loss. By storing your cryptocurrency on an e-wallet, that can be hardware-based or web-based, with a private key, you can be assured of keeping your crypto purchase safe.
Popular Exchanges to Buy & Sell Cryptocurrencies in UAE
An online exchange is the best way for investors to buy and sell cryptocurrency. There are dozens of cryptocurrency exchanges operating here in the UAE, each having its own strengths and weaknesses. Based on their fees, security, payment, and other factors, let's look at a few of the UAE's most popular crypto exchanges:
1. eToro
eToro is one of the most reputable and secure crypto currency exchanges in the UAE. It is authorized and governed by multiple financial regulators, including ASIC, CySEC, and the FCA. You can start trading at eToro with as little as $10. The platform supports a wide range of currencies. From Bitcoin to Litecoin, you can find more than 40 cryptocurrencies here. Additionally, you have the option of investing in stocks and bonds. eToro is beginner-friendly as it has an advanced CopyTrader feature, which lets you easily imitate what the top traders do.
2. Crypto.com
For investors, Crypto.com provides a variety of services, including crypto debit cards, loans, the NFT marketplace, and interest accounts. It has the most advanced security tools on the market which will help you buy currencies for a long term. You can also put your tokens into a savings account and earn interest on them. If you're looking for a platform that allows you to conduct transactions using a debit or credit card, then Crypto.com is the right fit for you.
3. Alvexo
Alvexo is licensed by CySEC. It offers a commission-free trading platform for its investors. Cryptocurrency is just one of the many investment options available here. You can dabble in pretty much every kind of trading activity from Forex to Commodities, Stocks, Indices, Bonds, and CFDs. Alvexo provides a wide range of services to its investors, which includes educational materials, news updates about the economy, trade courses, webinars, and even seminars.
4. Binance
Probably the biggest Bitcoin exchange in the UAE, Binance is known for its low-commision rates. Traders have access to over 600 cryptocurrencies on this platform. Binance was created with advanced traders in mind. They offer cold storage, which they claim is difficult to steal. They keep a large portion of their funds in this facility. A variety of charting tools and technical indicators are also accessible on this platform.
5. Kraken
Kraken offers a basic interface as well as an advanced platform with a variety of tools and features for more experienced traders. Founded in 2011, Kraken offers over 65 coins. Kraken users have access to a variety of internal security tools as well. If you are looking to trade digital currencies with leverage, Kraken is the best crypto exchange in the UAE.
Use of Crypto in Various Verticals
Foreseeing the growing adoption of cryptocurrencies, various industries such as hotels, restaurants, and government agencies have started accepting crypto for payments.
Hotels in UAE Accepting Crypto
LucidPay, a big name in the UAE hospitality industry, uses a blockchain-based system to enrich the guest experience and widen payment processing offerings. They have recently announced a proposal to launch stablecoin built on the Tezos blockchain network for the hospitality industry. This move is expected to make transactions more secure, fast, and private.
Auctions Accepting Crypto
Recently, a billion-year-old black diamond was bought in an auction using cryptocurrency for $4.3 million. The diamond known as "The Enigma" weighs 555.55 carats and was named as the world's largest cut diamond as of 2006. The entrepreneur Richard Hert is believed to have bought the diamond.
Restaurants in UAE Accepting Crypto
In 2014, the business bay Pizzeria initiated cryptocurrency transactions in Dubai by accepting bitcoins for payments. However, it did not succeed since the cryptocurrency was not much known then. In 2018, a restaurant in Abu Dhabi began accepting cryptocurrency as a form of payment, which again did not see much success.
Hospitals Accepting Crypto
To encourage the use of cryptocurrency in hospitals, several clinics in the US have begun to accept bitcoins as patient payments. Some hospitals also accept cryptocurrency donations. It is a work in progress as the hospitals are evaluating the risks associated with it.
Government Agencies in Dubai Accepting Crypto
Kiklabb, a government licensing organisation in UAE, has started accepting cryptocurrencies for payments. The real estate sector is also encouraging the usage of cryptocurrency with a developer from UAE announcing the acceptance of Dogecoin as payment.
Virtuzone, a business management consultant in Dubai, has also announced that they will be accepting bitcoin payments for their business set-up services. They hope that this move will make it easier for companies all over the world to set up their businesses in the UAE.
The Future of Cryptocurrency in the UAE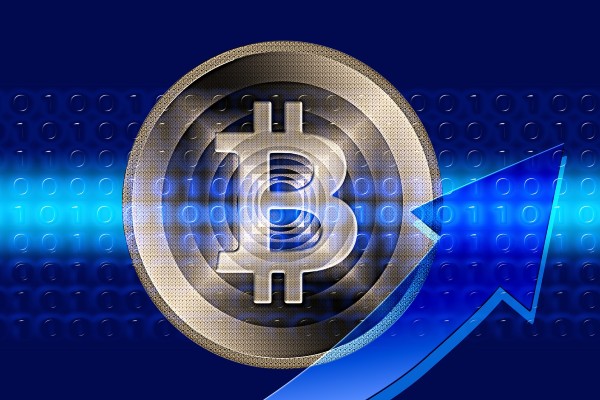 The central bank of UAE has announced that by 2026, they will be launching their first digital currency as a part of the 2023-2026 strategy. With this move, they are expecting to position themselves among the world's top 10 central banks. The cryptocurrency regulations in Dubai are monitored by FRSA (Financial Services Regulatory Authority), SCA (Securities and Commodities Authority) and DFSA (Dubai Financial Services Agency). A licence from SCA or FRSA is required to provide crypto services in Dubai.
The Dubai World Trade Centre Authority (DWTCA) and the UAE Securities and Commodities Authority have created a plan to make the Dubai World Trade Centre a crypto zone and regulator for cryptocurrencies and other virtual assets. It will attract new crypto prospects in Dubai and contribute to a competent future for UAE in the cryptocurrency industry.