Google Business View is here in Dubai. Popularly known to be the Golden Key in digital marketing circles, Google Business is the perfect tool to unlock business opportunity for restaurants, retail outlets, spas, movie theaters, hotels, shopping malls and hundreds of other local business.
Local business in Dubai, Abu dhabi & in other emirates of UAE are taking their consumer experience  service a notch up through virtual tours  brought through Google Business view.
What is Google Business View?
Google Business View is essentially a virtual tour of your business interior premises using Google Street View technology. As a business owner you get to showcase your business to the outside world. Thus it's a FREE advertising opportunity which if utilized well, can increase the number of clients, consumers and business leads effectively, depending on what business you are in.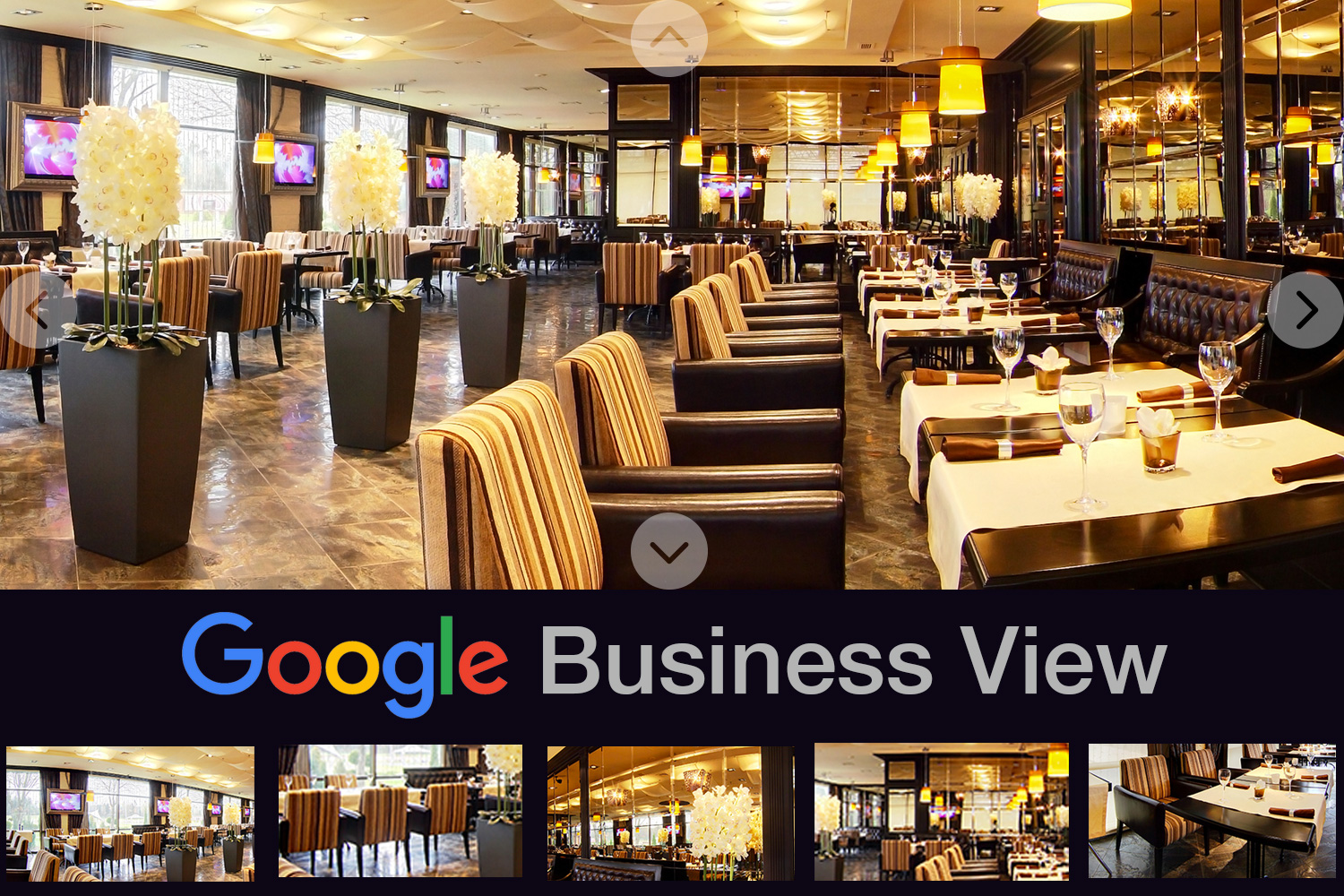 Here' s what a business with a  Google Business View  listing can do
Show a virtual experience of what is offered to consumers behind doors with a rich 360 degree panoramic picture along with other detailed still photographs.
Since  Google Business view gets listed on Google maps, your business has the potential to get  more than 1 Billion potential consumers or customers browsing  Google Local Listing.
Brands, restaurants, spa's, malls can now engage with potential customers even when they are miles away and help them have a virtual walk-through experience, thus firming up their intention to visit your business in person.
Retail business, malls, hospitals in Dubai and in other places in the UAE can get the potential customer not only plan their drive using Google local map, but also get potential consumers to have a peek and virtually experience the interior decor.
Google Business View has been potentially known to increase conversions thus being instrumental in getting more business leads for businesses where credibility matters since everything online is perceived to be virtual.
The virtual tour, the still images and interactive images taken and incorporated within the "See inside" button of the Google Local listing can be through API shared through email or by any website or blog. Thus, either through the API or by directly embedding an HTML code, the high impact images can be reused in various online digital properties or interactive presentations.
Google Street View Trusted Photographer
Photography has emerged as one of the most trending hobbies or activities in the recent years. It has taken form in such a way that anyone with a smart digital camera can become a photographer. In spite of the umpteen number of photographers and photography norms that have come into being, when it comes to capturing the perfect picture, people seek the skill set of a professional photographer. Thus, if your business is brand image conscious, you can take the aid of a Google Certified photographer- a professional photographer who has valid credentials to operate in the UAE and throughout the Middle East as well as other markets.
Our team of SEO Professionals at Global Media Insight UAE would be glad to help your brand and business to stay updated with the latest trends on every social media platform. Give us a call or drop a line today.
(Visited 38 times, 1 visits today)