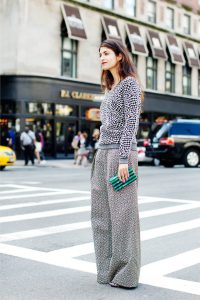 Two decades ago, when my disposable income increased I had both time & money to follow some of my passions. One of which was beholding beautiful things & the other was photography.
Armed with a camera & with enough time at my disposal, I drove to pristine natural settlings & fashion shows. Although appreciative of nature in both venues, occasionally I would be critial on how minor changes could make telling differences. But then, my views and voice would not travel beyond the dessert sands I was surrounded with.
Come 2011, I am amazed at the way all this is changing. At the New York Fashion Week, fashionistas will be relying more on bloggers to tell them what they'll be wearing come spring.
Although many of us here who occassionally follow fashion might not have heard of Tavi Gevinson, Susie Bubble, Bryanboy and Scott Schuman, they are familiar names to avid followers of fashion. These are bloggers who have influenced the fashion world in a big way.
Until a few years ago, fashion was written about only in elite magazines by a few writers who would not restrain anyone from entering into their work space. But with the increasing momentum with which social media networks, all barriers & conceived notions are changing. Bloggers have been making their presence felt by not only sharing their fashion insights but also leveraging social media to reach a wider audience. These days they can even schedule Facebook posts to make sure that their content is seen by their followers at the most optimal times. This actually makes their fashion blogs more accessible to ordinary people.
Like ordinary people in normal circumstances, the blogs come in all shapes and sizes. The blog The Sartorialist – started by Scott Schuman went live by posting photographs of people in the streets with a distint striking style. Whereas Style Rookie was started by young Tavi Gevinson in March 2008, before she became 12. Style Bubble – Susanna Lau, started her blog in March 2006. Bryanboy – Bryan Grey-Yambao is from the Philippines, started blogging in Manila when he was 17.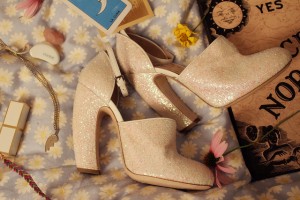 Though not within bounds of ordinary people – the protected fashion landscape has changed much, with the advent of digital media. In addition to blogs, online video platforms, digital photography and social networks have made a great change in the relationship between consumers and fashion brands. Democracy has come in and anyone with taste and opinion like me can be a critic.
It's interesting to note that YouTube is awash with videos of teenagers showing off their haul of clothes and cosmetics to their peers. The phenomenon, known as "hauling", has been big news in the US. It's being noticed & even in some cases capitalised by brands eager to capitalise on the independent recommendation from the type of person they want to buy their clothes.
Read related services offered by us :
Social Media Marketing Services | Website Design & Development
(Visited 35 times, 1 visits today)