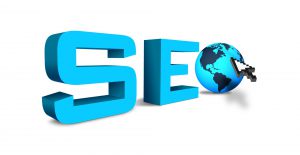 When explaining matters, it's easier to understand brick and mortar realities.Thus if you open a retail shop or a wholesale shop selling goods or if you open a dental clinic offering dental treatments, you want people to visit your shop to buy the goods you sell or patients to reach your clinic who want dental treatment.
Similarly in the Internet when you have a website, you want buyers or patients to visit your website. You want them to know about the goods you sell or the treatments you offer. The more the visitors who come with buying intent, the better. The more the patients who come to your clinic website for dental treatment, the better.
While in the case of retail or wholesale shops you may advertise in newspapers, or advertise in various other ways which you would know, in the case of websites, you need people to find your website. For this purpose we need to know that search engines are the largest single source of traffic to websites. So when people search for goods sold by your retail outlet's website, if your website appears in the first two pages of the search results, then your website can benefit from getting substantial number of visitors to your website. Thus, your website becomes a great source of business for your retail outlet.
But if your website does not come in the first two pages of search result, the business owner with the website is closing the door for substantial business opportunity, by ensuring potential buyers are not able to find your website when they search using search engines. Suppose you own the dental clinic website & if patients are not able to find out your site, then as the dental clinic owner you are missing out on lot of patients & thus missing out on lot of revenue.
Search Engine Optimisation process ensures that your website is made friendly to search engines. This search engine optimisation process involves very many factors which an experienced and knowledgeable SEO company like ours can provide. With the search engine optimisation process carried out, your website whether it's a website of a retailer, website of a wholesaler or a clinic or a club or any organisation starts appearing in the first two pages of the search results. Thus relevant traffic starts coming to your website. This increases your business.
A website which is search engine optimised becomes a source of substantial additional business, that smart business owners, smart marketing mangers, smart CFO's, smart multinationals recognise & leverage upon.
A search engine optimised website is like a 24×7 salesman who does a good job with a smile. It's also a well-known secret that search engine optimisation offers the best ROI among all kinds of marketing expenditure. In a season where business seek to spend marketing budget very prudently, they opt for search engine optimisation as a key ingredient of their marketing strategy. A website which is seen higher in the search results is also perceived generally to have greater credibility & respect.
These facts also speak convincingly about the importance & necessity of search engine optimisation. The Pew Internet & American Life Project concluded that:
90% of online men and 91% of online women used search engines.
42% of the men and 39% of the women reported using search engines every day.
More than 85% of both groups say they found the information they were looking for.
Google accounts for 78.43% of total search engine traffic, whereas Yahoo accounts for 9.73%, while Bing accounts for 7.86% and all the other search engines account for 3.97% of search engine traffic.
Read related services offered by us : Search Engine Optimization Services
(Visited 115 times, 1 visits today)