E-commerce is a rapidly growing market in the UAE, especially when the pandemic forced people to shop everything online. In 2021, we saw all kinds of businesses implementing e-commerce.
With online shopping gaining so much popularity, the demand for safe and robust payment systems are also increasing. Whether you run a small startup or a large company, you should have a reliable payment gateway solution to scale your e-commerce business.
Table of Content
What is a Payment Gateway?
A payment gateway is an online payment service integrated into an ecommerce platform to collect payments. In simple terms, it is a tunnel that connects your bank account to the platform where you need to transfer money.
Payment gateways are generally provided by banks as well as specialized financial institutions. These days, users can make payments with debit or credit cards, UPI, online wallets, net banking, etc.
Types of Payment Gateways
Payment gateways are essential tools in today's digital economy, enabling online transactions and electronic payments. There are several types of payment gateways. Let's explore the main types:
1. Hosted Payment Gateways
Hosted payment gateways, favored for their simplicity and security, are not only user-friendly but also highly PCI compliant. This compliance means they adhere to the highest standards for security and data protection, making them a trusted choice for businesses seeking to safeguard sensitive financial information.
By outsourcing payment processing to a trusted third-party, businesses can leverage the security infrastructure and expertise of the gateway provider, reducing the risk of data breaches and fraud.
Hosted gateways also offer an array of payment options, from major credit and debit cards to popular digital wallets like PayPal and Amazon Pay. This versatility enables merchants to cater to a global customer base, enhancing the accessibility of their products and services.
Another notable advantage is the ease of integration with existing websites and shopping carts. Hosted gateways typically provide plugins and APIs that simplify the integration process, minimizing the technical complexities that can often accompany payment processing. This seamless integration ensures a smooth and efficient checkout experience for customers while providing businesses with the security and convenience they require in the ever-evolving world of e-commerce.
2. Self-hosted Payment Gateways
Self-hosted payment gateways or non- hosted payment gateways offer businesses a higher degree of control and customization over their payment processes. Unlike hosted gateways that redirect customers to a third-party payment page, self-hosted solutions allow businesses to collect and encrypt payment details directly on their websites, providing a seamless and branded checkout experience.
One of the primary advantages of self-hosted gateways is the extensive control they grant. Businesses can tailor the payment process to align with their specific needs and branding, creating a unique and familiar experience for their customers. This level of customization can be particularly valuable for larger enterprises and businesses with complex checkout requirements.
However, it's important to note that self-hosted gateways also come with increased responsibility. Merchants must maintain PCI compliance, manage security measures, and ensure ongoing updates and maintenance to keep the payment process secure and efficient. This makes self-hosted gateways a suitable choice for businesses with the technical expertise and resources to manage these responsibilities effectively.
3. API-hosted Payment Gateways
API-hosted payment gateways are a versatile and favored choice among businesses looking to strike a balance between customization and security. Unlike hosted gateways that entirely redirect customers to a third-party payment page or self-hosted gateways that require handling payment data directly, API-hosted solutions offer a middle ground. They allow businesses to create a custom payment process on their websites or apps while leveraging the security and expertise of the gateway provider.
Developers can integrate these gateways seamlessly into the business's digital infrastructure, tailoring the payment process to specific requirements. This level of customization enables businesses to create a cohesive and branded experience, providing customers with a user-friendly and familiar checkout process.
API-hosted gateways require technical knowledge for integration, ongoing maintenance, accommodating updates and changes, and ensuring PCI compliance. Businesses that value both security and the ability to adapt their payment processes to their unique needs often find API-hosted gateways to be an ideal solution, offering the best of both worlds in the dynamic e-commerce landscape.
4. Local bank Integration Gateways
Local bank integration gateways provide a straightforward and cost-effective solution for merchants seeking to accept online payments directly through their bank. Unlike some other types of payment gateways, local bank integration gateways do not involve intermediaries, enabling businesses to establish a direct connection with their financial institution. This direct linkage can result in reduced processing costs and more streamlined payment flows.
One notable advantage of local bank integration gateways is their affordability. Merchants may find that this option is more budget-friendly compared to third-party payment gateways that often come with transaction fees and monthly charges. Moreover, many local banks are open to negotiations, allowing businesses to secure lower transaction fees, which can be particularly advantageous for companies with high transaction volumes.
However, it's important to consider that local bank integration gateways may not offer the extensive range of features and services available through more comprehensive payment gateways. Additionally, their availability can be limited to specific countries or regions, making them a more suitable choice for businesses with primarily local clientele. For merchants seeking a simple, cost-effective, and regionally tailored solution for accepting online payments, local bank integration gateways present a viable and efficient option.
How does the Payment Gateway Application Work?
While each payment gateway is different, the following steps are more or less what happens during a typical online payment:
1. Once the user presses the checkout button, they are redirected to the payment gateway, where relevant information needs to be entered.
2. Users will be directed to a secure banking page to authorize the transaction (mostly with OTP).
3. The transaction is completed if the user has sufficient funds in their account.
4. Finally, the user gets a confirmation message of a successful transaction, and their order is placed.
Benefits of Using Payment Gateways
Customer experience: Payment gateways in the UAE contribute to an improved customer experience. They provide a seamless and convenient checkout process, reducing friction for shoppers. Customers can make purchases with various payment methods, promoting inclusivity.
Security: Security is paramount. Payment gateways implement robust encryption and fraud prevention measures, safeguarding sensitive financial data. This security fosters trust among customers and businesses alike which is essential in an increasingly digital world.
Quicker transactions: Payment gateways enable quicker processing of transactions. Payments are processed in real time, reducing delays and enhancing operational efficiency. This is particularly crucial for e-commerce businesses aiming to provide prompt services to their customers.
Expansion: Business expansion is another significant benefit. Payment gateways allow companies in the UAE to tap into global markets by accepting international payments. This can fuel growth and increase revenue streams.
Simpler transactions: Auto-generated reports simplify financial management for users. Businesses can easily access transaction records, financial summaries, and other critical data, facilitating better decision-making and financial planning.
Easy integration: Payment gateways do not require special user deployment, making integration seamless. They can be easily incorporated into existing systems and websites, minimizing disruption and saving valuable time and resources.
Setting up a payment gateway makes your business trustworthy besides making the whole shopping experience easy. At the same time, there are many payment gateway solutions out there, and it is challenging to choose one for your business.
To make it easy, we have listed the 16 best payment gateways in the UAE with their pros, cons, and all other details you need to know.
16 Best Payment Gateways for Your E-commerce Website
1. Telr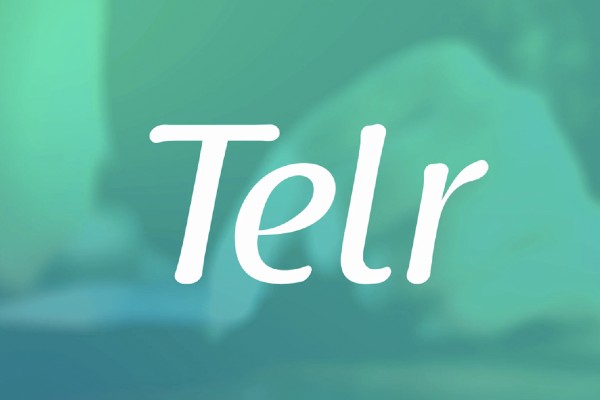 Telr, earlier known as Innovative Payments, is a popular payment gateway in the UAE. Based in Dubai and Singapore, Telr offers its services to customers in developing countries. The platform has a global reach in about 120 countries across the world. You can open a Telr account by visiting their website. There is no setup fee.
The payment gateway is supported by Woocommerce, OpenCart, Prestashop, Shopify, and Magento. The payment options available in Telr are Visa, MasterCard, American Express, Net Banking (Indian banks), and SADAD (Saudi Arabian banks).
| Monthly cost | Transaction cost |
| --- | --- |
| AED 349 (entry-level) | N/A |
| AED 149 (small level) | Small Level – 2.69% + AED 1.00 |
| AED 99 (medium level) | Medium Level – 2.49% + AED 0.5 |
Options for Integration
1. Telr will host a fully responsive payment gateway (optimized for all devices) for you. The customer will be redirected to the website after completing the payment
2. Integrate the payment form into your website with iFrame, and apply your CSS to it.
3. Fully integrate the payment form in your website for complete flexibility over its appearance (requires PCI DSS Certification)
2. CashU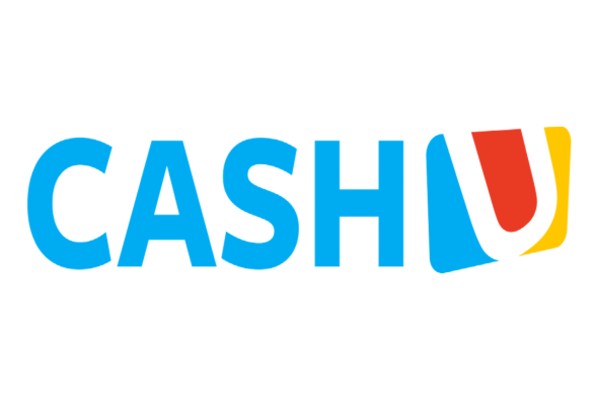 CashU is a pioneer online payment solution in the Middle East. Began solely to serve customers in the UAE, it is now one of the most preferred solutions in Europe as well. It is famous for security and modern fraud prevention AML systems. In addition, CashU guarantees every transaction without the risk of chargeback.
However, you will need to pay a setup fee and security deposit to implement CashU. The annual fee is charged based on the volume of sales.
| Maintenance Charge | Supported platforms |
| --- | --- |
| $1 per year (lowest in the market) | MasterCard (virtual credit card service) |
Options for integration
1. Standard integration – Payment information is directly sent to the CashU server.
2. Premier integration – Information is sent into CashU web service. After authentication, a code is sent, which is used to process the transaction.
3. API Integration – directly using HTTP/REST library or use one of Checkout's SDKs.
3. Checkout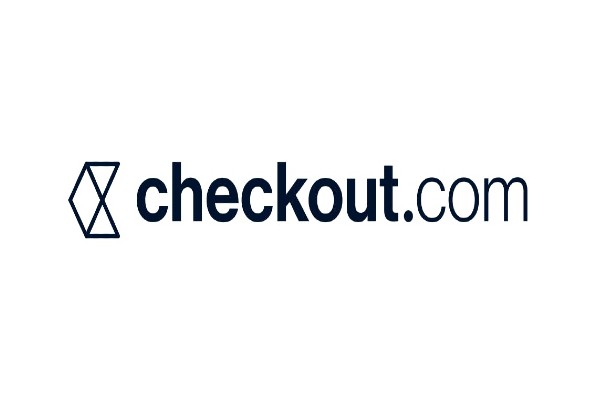 Checkout is an international payment gateway system popular for seamless transactions. It comes with a range of customizable solutions that provide valuable insights and adapt to specific markets.
Currently, Checkout is one of the most popular payment gateway solutions in the UAE. The solution from the UK is famous for exceptional user experience, verified payment integration methods, and simple setup. The transaction fee is 0.75 to 2.75 % of the total volume.
| Pricing Structure | Supported platforms |
| --- | --- |
| Set-up charges – Nil | WooCommerce |
| Cost per transaction – 2.9% + AED 1.10 | Shopify |
| | Magento |
| | Prestashop |
Options for Integration
1. iFrame method – Embed an iFrame payment form on the website, and the transfer is processed by the payment gateway exchanging tokens.
2. Checkout.js – Payment processing widget placed on the checkout tab.
3. API Integration – directly using HTTP/REST library or use one of Checkout's SDKs.
4. 2Checkout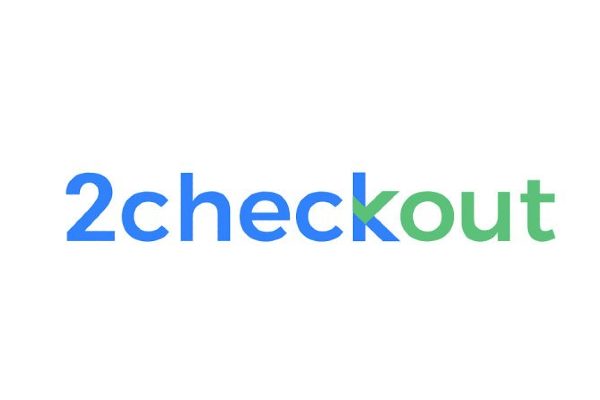 2Checkout is renowned as a universal payment gateway solution as it offers payment approvals from anywhere in the world. The solution supports transactions from 196 countries through eight payment channels, 15 languages, and 87 currencies.
The platform has a collaboration with FreshBooks accounting software to provide new online payment solutions for small businesses. Moreover, there is no setup fee or monthly maintenance fee.
| Cost per transaction | Supported Platforms |
| --- | --- |
| 3.5% + AED 1.28 | Almost all e-commerce platforms |
Payment Options
Visa
MasterCard
Bank Transfer
PayPal
American Express
Apple Pay
Options for Integration
1. API integration with PCI DSS compliance
2. iFrame method
5. CCAvenue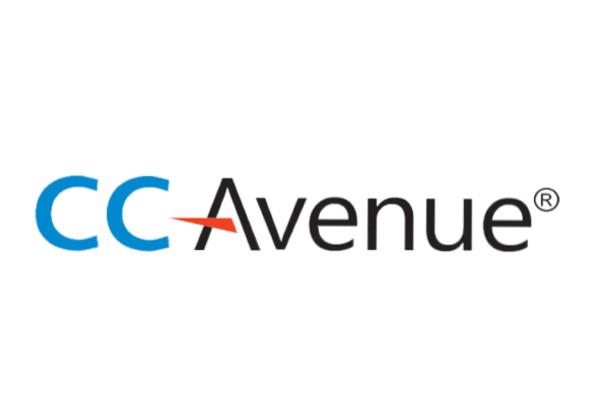 CCAvenue is a payment gateway based in India. Currently, it is one of the most widely used platforms in the UAE. It is famous for flexible pricing plans that suit all sorts of businesses – small, medium, and large.
The platform comes with a zero setup fee option and the monthly maintenance fee costs around AED 200. While the costs are slightly higher, businesses choose CCAvenue for its free services like 24×7 on-call support and fraud prevention. The cost per transaction is 3%.
Supported Platforms
All major e-commerce platforms
Options for integration
1. CCAvenue billing page – Use the customized billing page and avoid the hassles of developing and managing a checkout page.
2. iFrame Checkout – Integrate a preconfigured form that validates the payment
3. Direct payment – Deliver payment service directly through your website without redirecting users to CCAvenue
6. Cybersource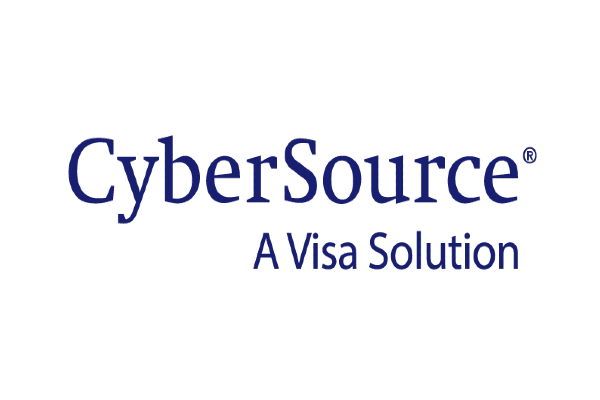 Cybersource is a subsidiary of the renowned international firm VISA. The platform is available in more than 190 countries around the globe and provides an array of solutions. It's mostly chosen for supporting digital payments like Android Pay, Apple Pay, and regional wallets like Alipay.
Started in 1994, Cybersource gained global reach with its modern capabilities and creative e-commerce solutions. As it is a part of Visa, you can be assured of payment security standards.
Features
Delivery Address Verification
Account Takeover Protection
Options for Integration
1. API integration with Apple Pay, Chase Pay, Google Pay, Samsung Pay, and Visa Click to Pay
7. Amazon Payment Services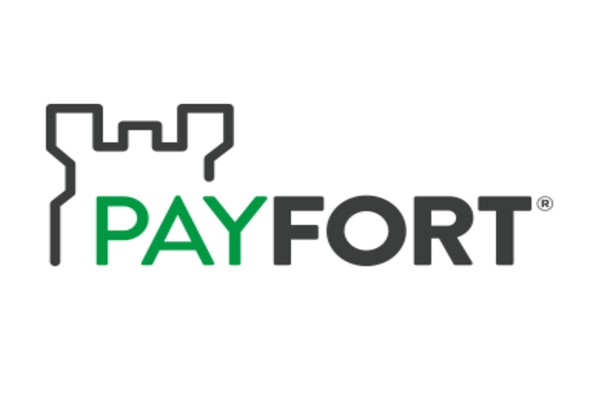 Amazon Payment Services (used to be Payfort) is a popular payment gateway solution in the UAE. In Q4 2020, Amazon acquired Payfort. Amazon Payment Services has been reported to be very reliable, and thus, avoids potential transaction risks.
The platform is popular among new entrepreneurs in the UAE as it is tailored to Arab shopping habits and trends.
| Cost per transaction | Monthly fee | Setup fee |
| --- | --- | --- |
| 2.8% (extra AED 1.00 exchange charge) | AED 280 | Nil |
8. PayTabs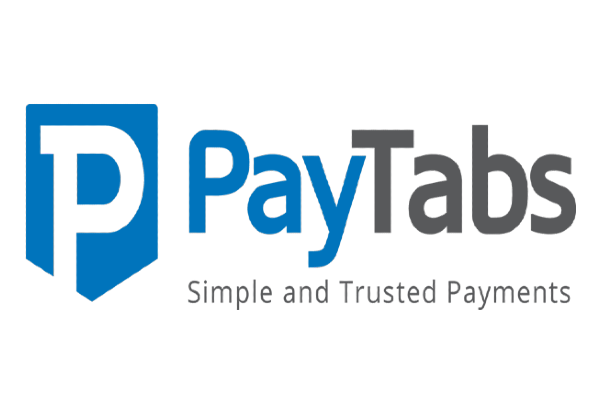 Founded in 2014, PayTabs is renowned for its fraud prevention technology and innovative features. It's one of the best payment gateways in the UAE that is both reliable and modern. Moreover, it is effortless to integrate PayTabs into your e-commerce site.
You can set up PayTabs in less than 24 hours and get it running. A great feature of the solution is its ability to generate and deliver invoices through the latest technology.
| Set-up cost | Cost per transaction |
| --- | --- |
| Free | 2.7% + AED 1 |
Supported Platforms
Magento
Woocommerce
CS-Cart
Shopify
OpenCart
Prestashop
Available Payment Options
Visa
MasterCard
American Express
Mada
STCPay
Options for Integration
1. Hosted payment – Pick a specific payment form for your website.
2. E-commerce plugins – Shopify, WooCommerce, CSCart, Magento, Expand Cart, OpenCart, Xero, Zoho, Zid, Salla.
3. Direct API – PayTabs Hosted Payment Page, Managed Form, Merchant Own form.
9. Paycaps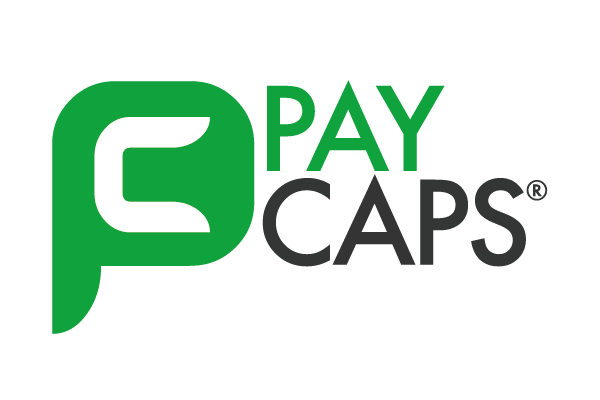 Paycaps is one of the most preferred payment gateway solutions for apps and websites in Dubai, Abu Dhabi, and the rest of the UAE. New businesses choose the platform for its API-driven automation features.
It is a customizable solution that comes with a fast and user-friendly interface. Paycaps offers highly customizable white-label payment gateway solutions, where businesses can choose the design, payment methods, and themes that suit their brand.
Features
Smart route to handle rebates
Options for integration
API – Merchants can integrate the Rest APIs for transactions from their portals
10. Hyperpay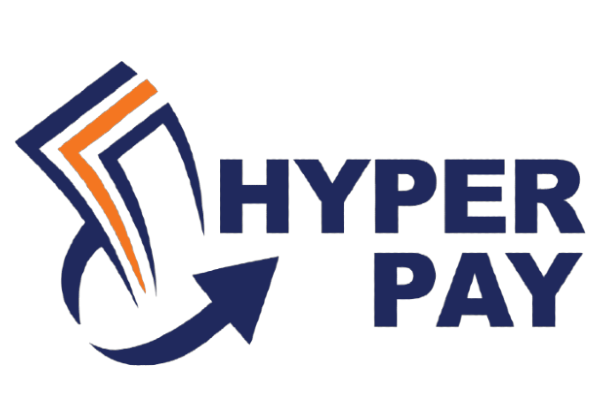 Hyperpay is one of the fastest-growing payment-growing solutions in the MENA region. It is based in Saudi Arabia and has over 100 banking partners and well-known credit card companies in the UAE. The platform integrates easily to major e-commerce platforms like WordPress and Magento.
Hyperpay also offers a highly secure fraud management system and a customizable checkout experience. The company processes millions of transactions a year for thousands of merchants across various industries.
Features
Available Payment Options
Visa
MasterCard
American Express
MadaSTCPay
Apple pay
Paypal
Options for integration
HyperSplits (payout system)
11. Stripe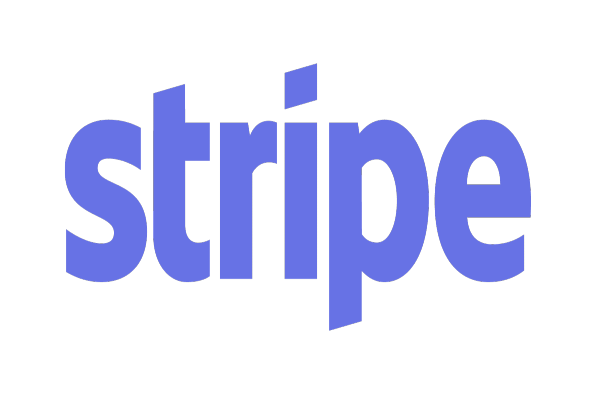 Stripe is a popular payment gateway solution in the UAE that lets businesses accept payments and send payouts globally. The solution powers payments for online retailers, subscription businesses, marketplaces, software platforms, and in-person retailers.
The platform also has innovative features to beat fraud, share invoices, issue physical or virtual cards, manage finances, and much more.
Payment options
Cards
Subsidiary support
Wallets
Bank redirects
Bank debits and transfers
Cash-based vouchers
Currencies
Buy now, pay later
Options for integration
1. Hosted payments page
2. Design your own payment form with Stripe elements
12. Payit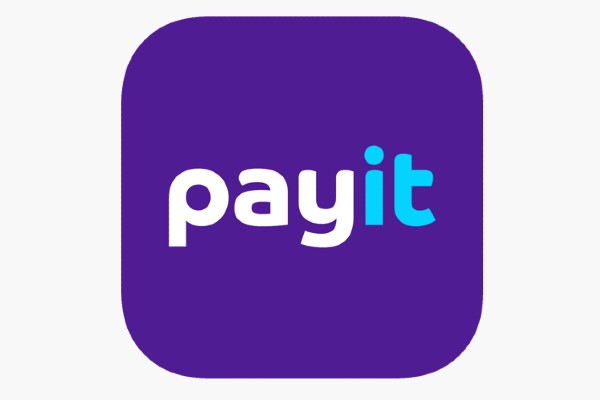 Payit is an innovative payment gateway that has quickly become well-known due to its emphasis on mobile-centric transactions. It is a practical option for both individuals and companies due to its user-friendly layout and smooth interaction with mobile apps. With a focus on security and effectiveness, Payit offers quick and simple payments using cell phones, providing a variety of options like bill payments, fund transfers, and mobile top-ups. In the digital age, where mobile transactions are becoming more and more common, its real-time transaction tracking and support for many payment methods have positioned it as a useful tool for individuals looking for a quick and efficient payment solution.
Options for Integration
Payit makes it simple for businesses to integrate it into their websites or mobile applications by providing smooth integration options through APIs and SDKs. Moreover, the platform offers plugins for well-known e-commerce platforms.
Supported Platforms
Payit is adaptable and works with a variety of platforms, including web-based applications, iOS, and Android. It serves several sectors, including e-commerce, online marketplaces, and others.
Available Payment Options
Payit offers a wide range of payment options, including e-wallets, bank transfers, credit cards, and debit cards, making it a complete service for both businesses and customers.
13. Skrill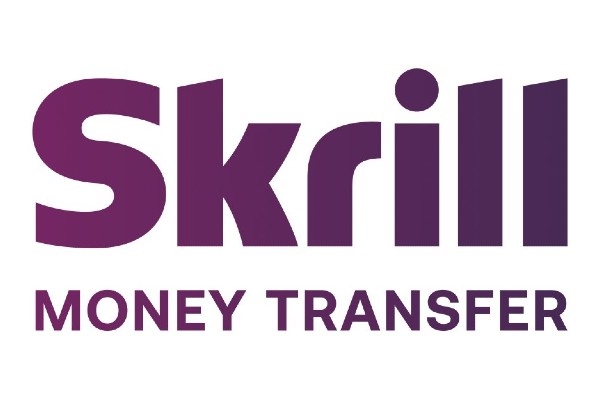 Known for its global reach and support for many currencies, Skrill is a flexible digital wallet and payment platform. Skrill, which has a user base that spans the globe, is a reputable option for individuals making international purchases. Users can securely send and receive money using its user-friendly platform, whether they are doing it for personal or professional use. Skrill provides a complete solution for people and organizations wishing to manage their finances internationally, with features like prepaid cards and a focus on security.
Options for Integration
Skrill offers integration possibilities through hosted payment sites and APIs. It provides a supportive environment for developers so that companies can easily integrate their websites or mobile apps.
Supported Platforms
Skrill is accessible worldwide and offers support for both web and mobile applications. It is perfect for companies that work in e-commerce, gaming, and online markets.
Available Payment Options
Skrill offers a variety of payment methods, including e-wallets, bank transfers, debit cards, and credit cards. For added convenience, it also provides a prepaid card connected to the Skrill account.
14. PayPal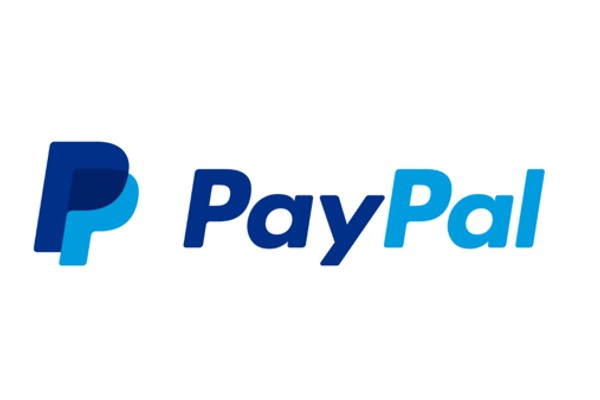 PayPal stands out for its approachable interface and extensive acceptance. It is now the preferred option for both private and professional transactions. PayPal provides a safe and practical way to transmit money, make transactions online, and get paid. Online shopping and business transactions are made simpler by its seamless connection with a variety of e-commerce platforms and websites. Also, its adaptability is increased by its capability to link bank accounts and credit cards. Millions of people trust PayPal because of its strong emphasis on consumer and seller security, making it a top choice for individuals looking for a dependable online payment solution.
Options for Integration
For popular e-commerce systems like WooCommerce, Shopify, and Magento, PayPal offers a variety of integration options, including APIs, SDKs, and ready-made plugins.
Supported Platforms
PayPal, one of the world's most popular payment gateways, is accessible on the web, mobile devices, and a variety of applications. It serves a wide range of enterprises and sectors.
Available Payment Options
Users of PayPal have access to a variety of payment methods, including credit cards, debit cards, bank transfers, and PayPal balances. Moreover, One Touch is supported for simple and safe payments.
15. Payoneer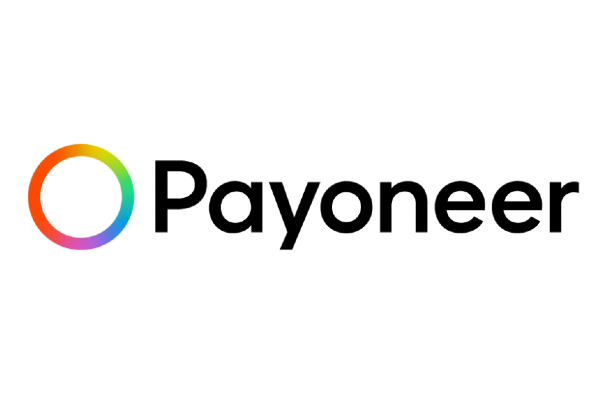 Payoneer offers a reliable cross-border payment solution to meet the demands of independent contractors, worldwide businesses, and professionals. It stands out because it can make the complicated world of international finance simple. Users of Payoneer have access to virtual bank accounts in several nations, making it simpler to receive and send money internationally. Businesses may easily conduct cross-border transactions, while freelancers can accept payments from clients anywhere in the world. Prepaid Mastercards are also available on the platform, enabling users to withdraw money from ATMs and make online transactions. Payoneer is a dependable option for people navigating the complexities of international money because of its strong emphasis on security and compliance.
Options for Integration
Payoneer offers plugins and API connections, enabling companies to connect with their platforms, websites, and marketplaces without any hiccups.
Supported Platforms
Payoneer caters to international companies and specializes in cross-border payments. E-commerce, freelance work, and digital marketing are just a few of the sectors it supports.
Available Payment Options
Bank transfers, e-wallets, and the Payoneer MasterCard are just a few of the payment methods that Payoneer accepts. For businesses, it makes currency conversion and cross-border transactions simpler.
16. Noon Payments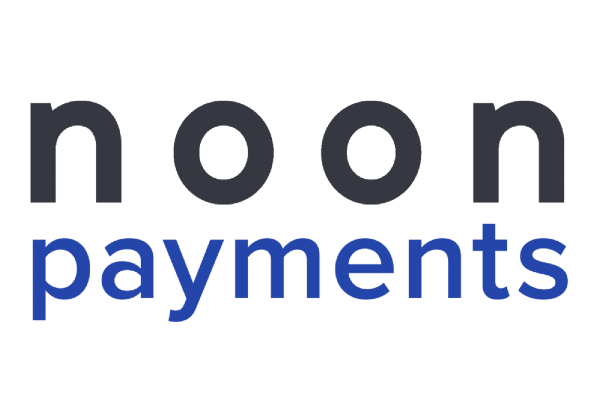 Noon is still relatively young and focuses on enabling e-commerce transactions. It has grown quickly across the Middle East and North Africa. Online customers may make payments securely and quickly using Noon Payments, which supports the expansion of e-commerce in the area. Noon offers a selection of payment methods, such as credit cards, debit cards, and cash-on-delivery, to meet the various needs of its clientele. It is a significant resource for both customers and e-commerce companies aiming to succeed in the Middle Eastern market due to its user-friendly interface and dedication to boosting the online shopping experience.
Options for Integration
Noon Payments offers e-commerce companies integration options via plugins and APIs, providing a seamless checkout process for their customers.
Supported Platforms
Noon is a payment gateway for e-commerce that is primarily made for online retail. It is appropriate for companies in the retail and e-commerce sectors because it supports online and mobile applications.
Available Payment Options
Noon is a popular option for online buyers searching for payment flexibility because it accepts a wide range of payment options, including credit cards, debit cards, and installment plans.
Factors to Consider When Choosing a Payment Gateways in Dubai
Dubai, which is known for its dynamic e-commerce sector and the government's push towards a digital economy, can greatly benefit from online transactions, which are increasingly becoming the preferred method of payment. Given below are some factors that you should take into consideration before choosing a payment gateways in Dubai.
Security: Ensure the chosen gateway complies with local and international security standards, employs robust encryption, and provides reliable fraud protection. PCI DSS compliance safeguards sensitive financial data and fosters trust among customers, essential in an increasingly digital business environment.
Features: Payment gateways provide an array of features, including support for diverse payment methods, recurring billing options, robust fraud protection, and more. It's crucial to assess the features that align with your business's specific needs and select a payment gateway that can fulfill these requirements effectively.
Multiple currencies: A payment gateway's capacity to handle multiple currencies is indispensable when engaging with a diverse clientele. It is imperative to seamlessly process and accept payments in a range of currencies.
Multiple payment options: A robust payment gateway should have the flexibility to accommodate a wide array of payment options. This includes seamless integration with mobile payments and online store platforms. This versatility ensures accessibility and convenience, allowing everyone to use their preferred payment method with ease.
Fees: These gateways often entail a range of charges, including setup fees, monthly fees, and transaction fees. To make an informed decision, it is vital to conduct a comprehensive fee comparison among different payment gateways, ensuring that your business selects the most cost-effective option.
Ease of integration: The ease of integrating a payment gateway with your e-commerce platform or website is essential. Look for gateways that offer user-friendly plugins, APIs, or documentation that simplify the integration process. Streamlining this step minimizes technical challenges and ensures a seamless transition for your customers.
Local currency support: Given the international nature of Dubai's business environment, it's essential for a payment gateway to support transactions in local currency. This capability ensures that your customers can make purchases without facing currency conversion issues, enhancing their shopping experience.
Arabic language support: Dubai is a multicultural hub, and offering payment gateways in Arabic can cater to a significant portion of the population. Arabic language support not only makes the payment process more accessible but also reflects a commitment to inclusivity and customer convenience.
Integration with popular payment methods: Ensure the selected payment gateway integrates with popular payment methods that are widely used in the UAE. This includes credit and debit cards, digital wallets like Apple Pay and Google Pay, and other region-specific options such as local bank transfer services. Comprehensive integration ensures that you can cater to a broad customer base.
Compliance with UAE regulations: Selecting a payment gateway in Dubai necessitates adherence to UAE regulations, including the Central Bank's Payment Card Industry Data Security Standard (PCI DSS) requirements. Ensuring alignment with local laws, such as VAT regulations and data protection mandates, reduces legal risks and fosters customer trust.
Customer support: Effective customer support is critical. In case of issues, questions, or technical challenges, responsive and knowledgeable customer support can prevent disruptions to your business operations. Consider factors like the availability of 24/7 support, response times, and the quality of assistance provided.
Conclusion
This is a list of the best 16 payment gateways in the UAE based on GMI's research. If you plan to integrate one of these platforms to grow your e-commerce business, we can help. With more than two decades of expertise in delivering cutting-edge e-commerce solutions, we will assist you in taking your business to the next level.
(Visited 5,825 times, 46 visits today)