Since the 1850s, the World Expo has been held every five years, presenting invaluable solutions for some of humanity's greatest challenges. The Expo 2020 Dubai is considered the most ambitious one yet. It is the first expo in the Middle East and South Asia region and costs a whopping 7 billion dollars. The six-month-long expo is expected to attract more than 23 million visitors.
The Expo is designed around the theme "Connecting minds, Creating the Future". The three main categories of the Expo are based on three sub-themes – Mobility, Sustainability, and Opportunity.
Have a look at the top 27 awe-inspiring pavilions in the Expo 2020 Dubai that will redefine the design and architectural world.
Table of Content
What is an Expo Pavilion?
An Expo Pavilion is a type of building designed by well-known architects for a country to showcase their innovations and latest technologies. Expo 2020 has a specialty – for the first time in World Expo history, every participating country has its own pavilion. A pavilion lets visitors discover what makes each country unique. Each country pavilion will give the visitors a taste of their distinctive culture, growth, and future vision.

What are the Three Main Pavilions at Dubai Expo 2020?
The three main pavilion groups at Expo 2020 Dubai are the following.
1. Mobility District
This sub-theme has different topics, like digital connectivity, logistics, and travel exploration. Mobility district explores the concepts of connections, human progress, etc. The pavilions in the mobility district explore connections that drive the world ahead and how to eliminate the divide between physical and digital worlds. Visitors can explore future vehicles, developments in space exploration, and innovative mobility devices.
2. Sustainability District
The sustainability district explores the balance in the world we inhabit to ensure a sustainable future. The main aim is to motivate people to join small actions that grow into positive global movements that will help preserve the world around us. Visitors can explore the world's most advanced technologies in action, and how different countries champion the concept of sustainability. Also, you can experience sustainable innovations and cultural shows.
3. Opportunity District
Opportunity district focuses on unlocking the potential for individuals and communities to shape the future. Visitors can witness how our lives are interconnected, and meet people from around the globe who are transforming dreams into aspirations of tomorrow. They can explore something new, connect with changemakers, and be inspired by social innovators who have a measurable impact on people's lives across the globe. Also, you can participate in activities that are designed for skill-building and youth empowerment.
How Many Pavilions are in Expo 2020 Dubai?
Expo 2020 Dubai will feature 200 pavilions, and 191 will be representative of participating countries. The remaining are Partner pavilions, Organization pavilions, and Special pavilions.
Best 27 Country Pavilions at Dubai Expo 2020
Top 9 Opportunity District Pavilions
1. United Arab Emirates (UAE)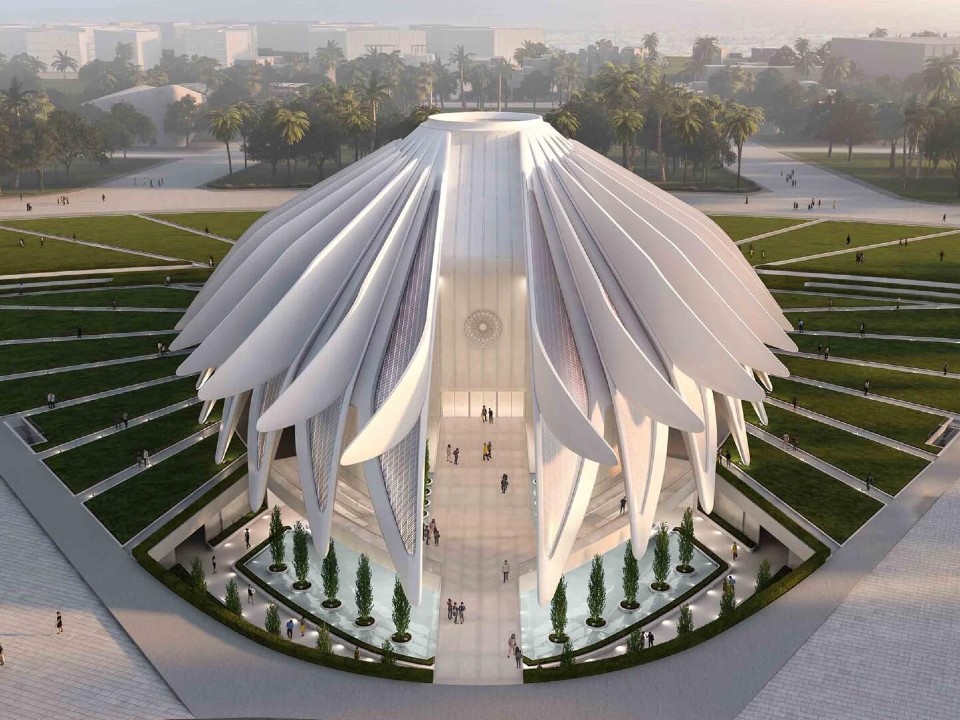 UAE has by far the most important pavilion to visit during your Expo tour. The UAE pavilion is built across four enchanting floors and exhibits Emirati achievements (from the construction of the world's tallest skyscraper to reaching Mars) and culture. Visitors can explore the story of the UAE as a global hub as well as the vision of its leaders to create a peaceful and progressive society.
2. India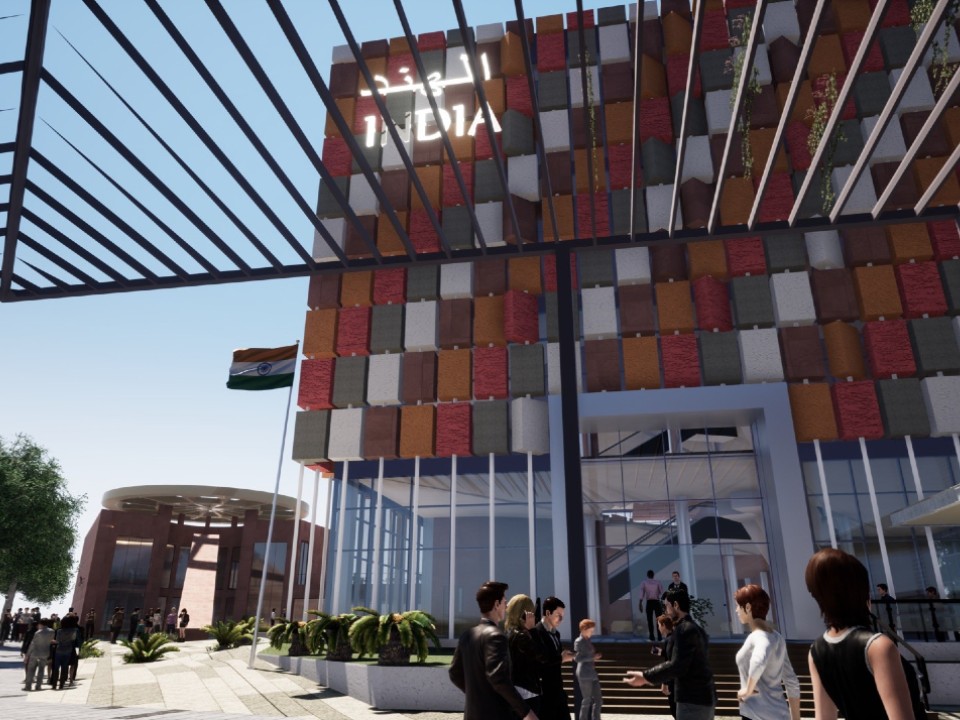 The Indian pavilion at Expo 2020 is raised on the theme of a sustainable future for the planet. The American Institute of Architects has recognized the India Pavilion as "One of the Most Iconic Pavilions", acknowledging how it is a perfect blend of history, sustainability, and opportunities. The massive four-floor pavilion invites visitors to witness a brilliant mix of Ayurveda, Yoga, Space programmes, and its fast-growing US$ 2.5 trillion economy. You can also enjoy India's art, culture, literature, cinema and cuisine from across 29 states and 8 union territories. Also, you can discover Indian businesses across 27 verticals of the economy, India's states and the world's third-largest start-up ecosystem. 3.5 lakh people are recorded to have visited the India Pavilion within 50 days of its inauguration and it is one of the most crowded pavilions in Expo 2020.
3. United Kingdom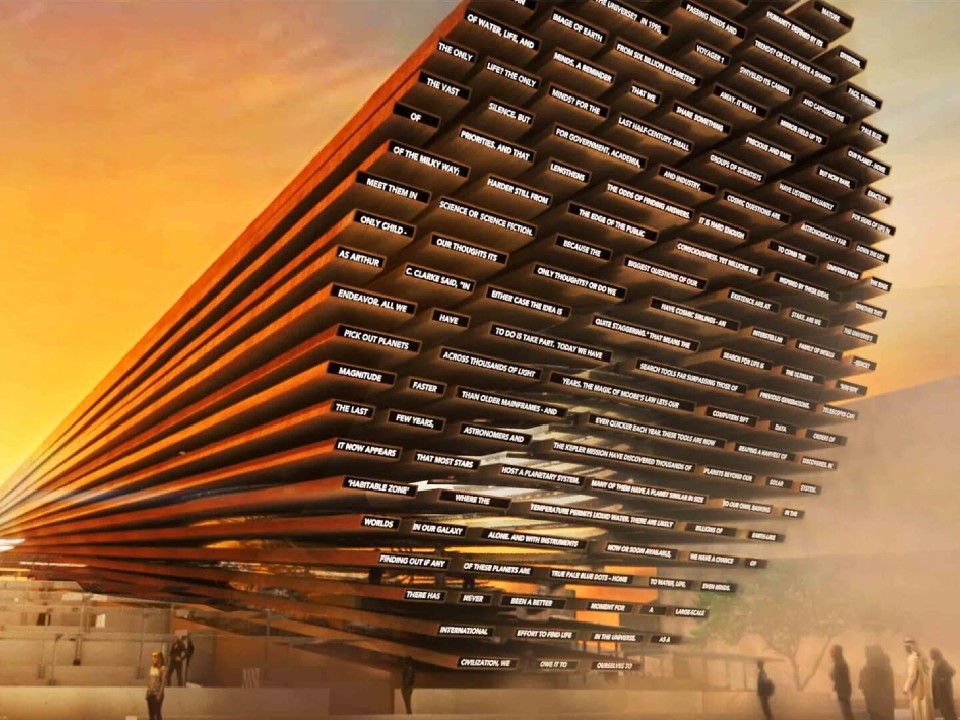 The UK pavilion at Dubai Expo 2020 offers an awe-inspiring glimpse into the future, exploring everything from the commercialization of space to artificial intelligence. The building was designed by Es Devlin, the country's first female architect to construct an Expo pavilion. The UK's theme is 'Innovating for a Shared Future.
4. Switzerland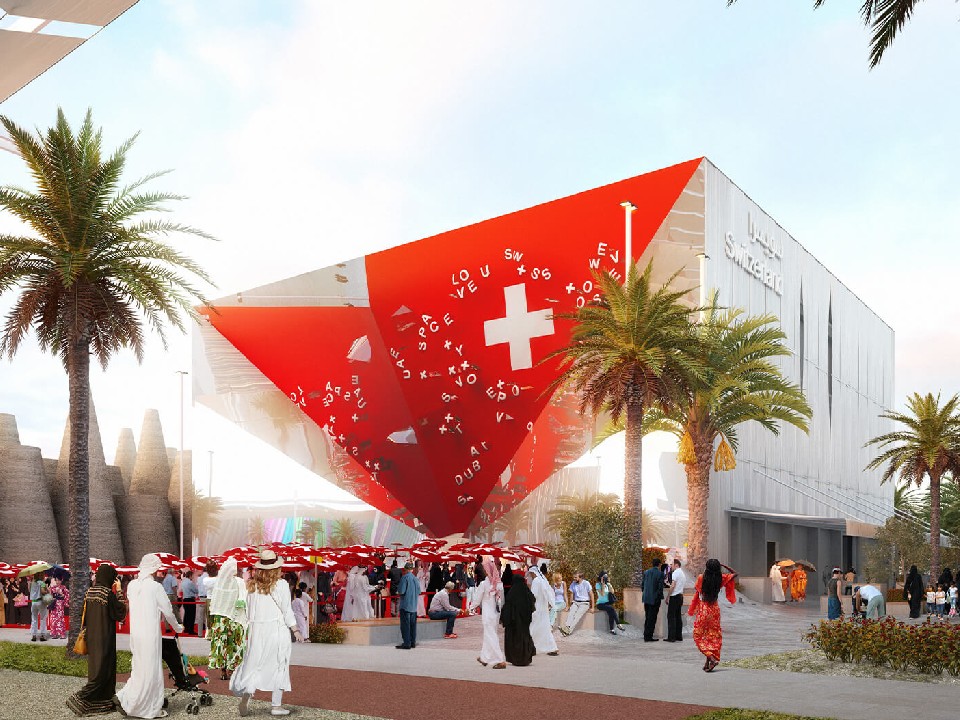 The Swiss country pavilion displays essential features of Swiss culture and landscape through a variety of interactive elements and pictures. The structure of the pavilion is made up of scaffolding components and fabrics. Visitors can see Switzerland and its diversity and explore everything from magnificent landscapes to innovative projects and ideas for a sustainable future.
5. China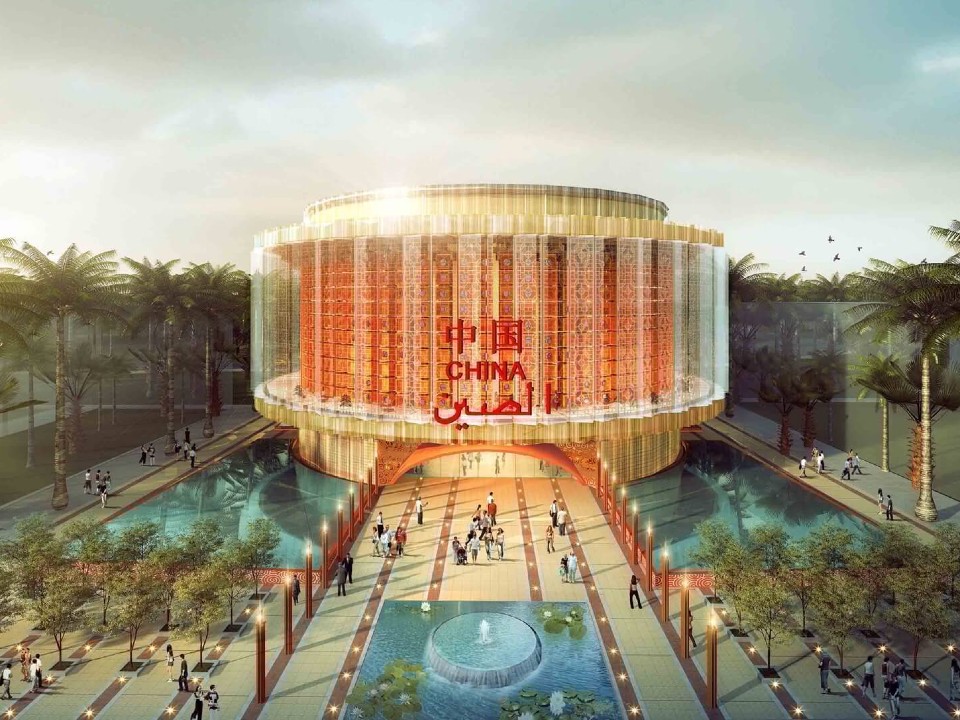 China's presence is an architectural representation of hope for the future. Spreading over an area of 4636 square meters, the Chinese pavilion will be among the largest pavilions in Expo 2020, Dubai. It is a clear representation of the country's prosperity and expansion, as well as a devotion to its culture and traditions. Visitors can explore the showcasing of China's culture and longstanding history. The pavilion artistically combines Chinese elements with modern technologies.
6. Luxembourg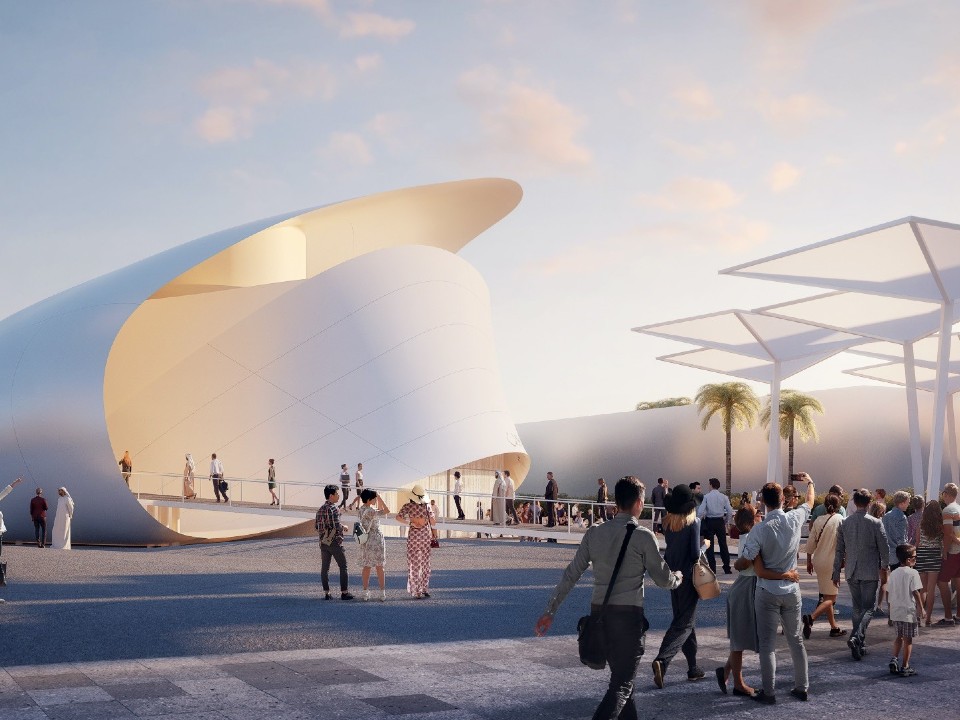 Luxembourg's expo pavilion is shaped like a Mobius ribbon – an endless form, to symbolize the country's principles of openness. Also, if you don't feel like walking down a set of steps, you can use a slide that takes you directly to the pavilion's bottom floor. Visitors can delve into an immersive experience of Luxembourg's diversity, connectivity, enterprising spirit, far-reaching commitment to sustainability and beautiful nature.
7. Saudi Arabia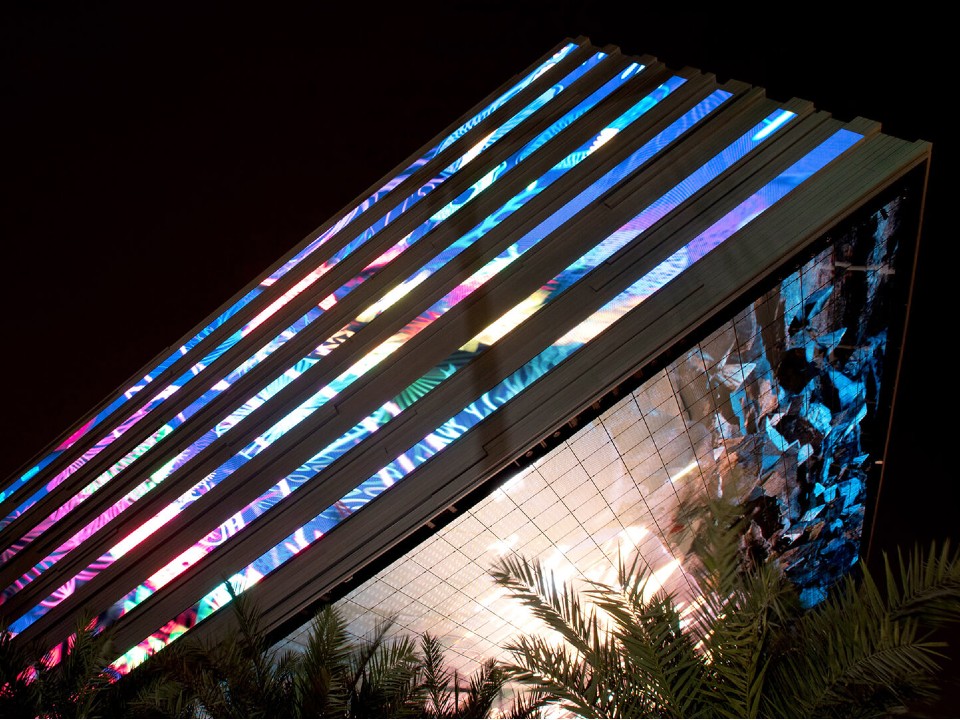 Even before the Expo's doors opened, the Saudi Pavilion had set three world records. One of those is the world's largest interactive lighting floor, with 7,998 LED lights. You can also witness the world's largest LED mirror screen and the world's longest interactive water feature. Visitors can explore Saudi's shared future, taking you on a journey through its ambitions across four main pillars – people, heritage, nature, and opportunities. In just 49 days since its opening, one million people have visited the Saudi Arabia Pavilion. It is recorded to be the highest percentage of visitors to a pavilion (more than 30% of the expo's visitors), thus making it the most visited pavilion in Expo 2020 Dubai.
8. Monaco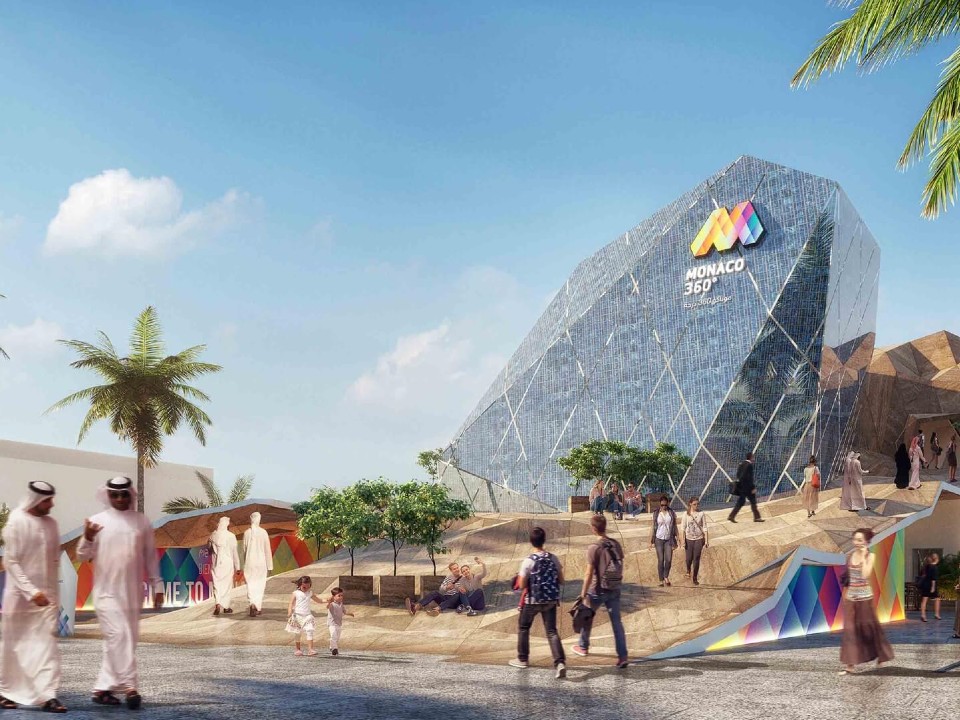 Monaco has explored art, culture, and innovation through a sense-spinning kaleidoscope design. Visitors can experience the spirit of the renowned sovereign city-state simply by looking around. The expo pavilion will take you on a multi-sensory journey that replicates the sights and smells of the French Riviera.
9. Bahrain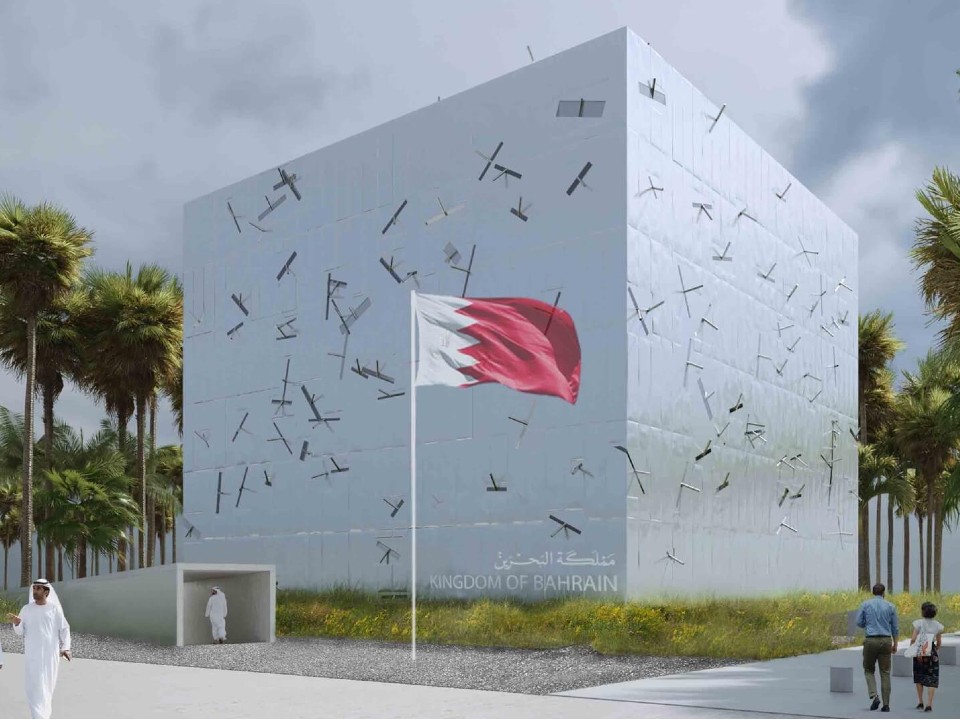 Bahrain's unique and groundbreaking pavilion explores the concept of density as an opportunity. You can witness how Bahrain's geography has defined its development with limited land availability. Also, you can see how Bahrain has evolved, encouraging trade, entrepreneurship and innovation. Visitors can indulge in exceptional cuisines where chefs will reimagine local flavors.

Top 9 Mobility District Pavilions
1. Australia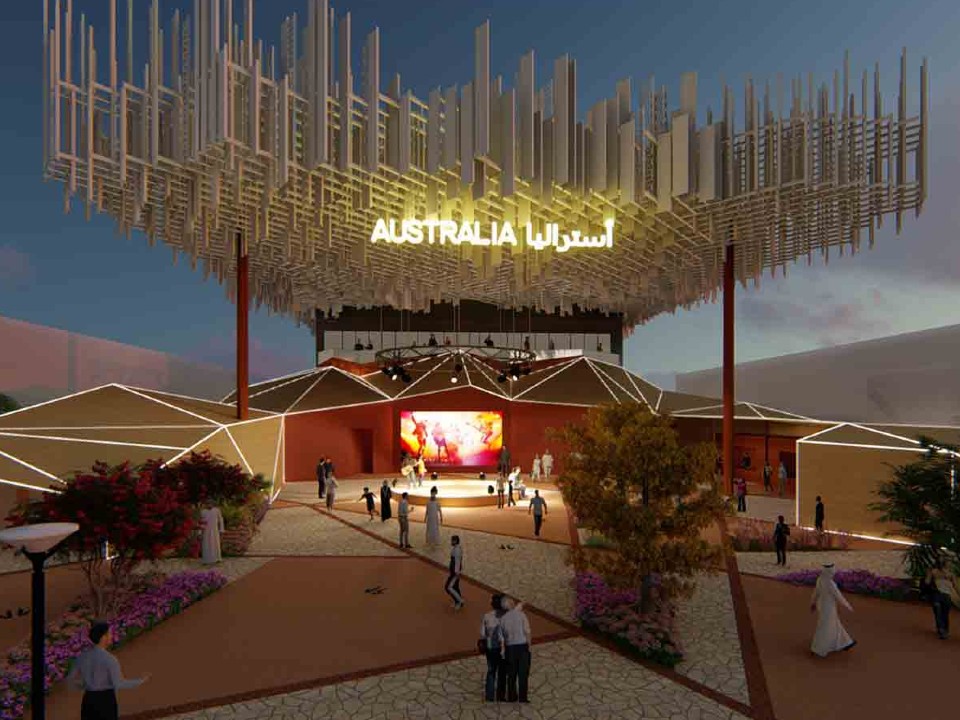 Australia's Expo 2020 pavilion includes a music stage right at the entry. The theme of the pavilion is "Blue Sky Dreaming" which encapsulates Australian optimism, ambition and creativity. Witness the celebration of Australian diversity and collaboration, plenty of live concerts, musicians, and dancers throughout the six-month duration of the Expo.
2. South Korea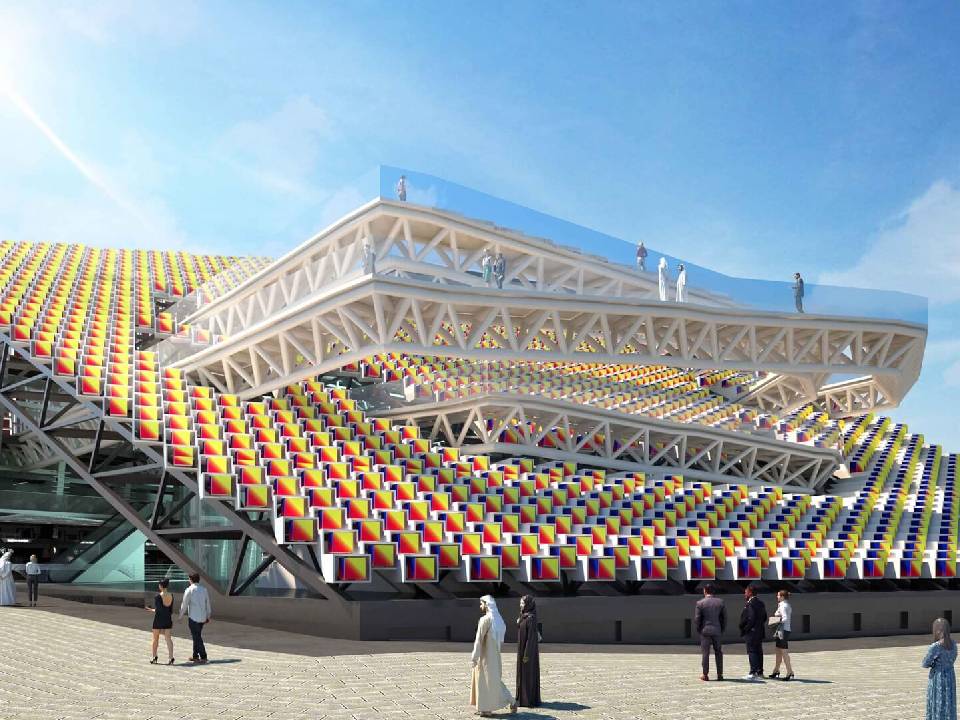 The South Korea pavilion at Dubai Expo 2020 is a work of art. During the day, bright colors of red and yellow brighten the tent-like structure, while at night, bursts of blue and pink highlight it. Inside, visitors can learn about South Korea's scientific and technological advancements. You can also take walks on the mobile-guided path through the novel architecture with a series of mobility-related experiences.
3. Hungary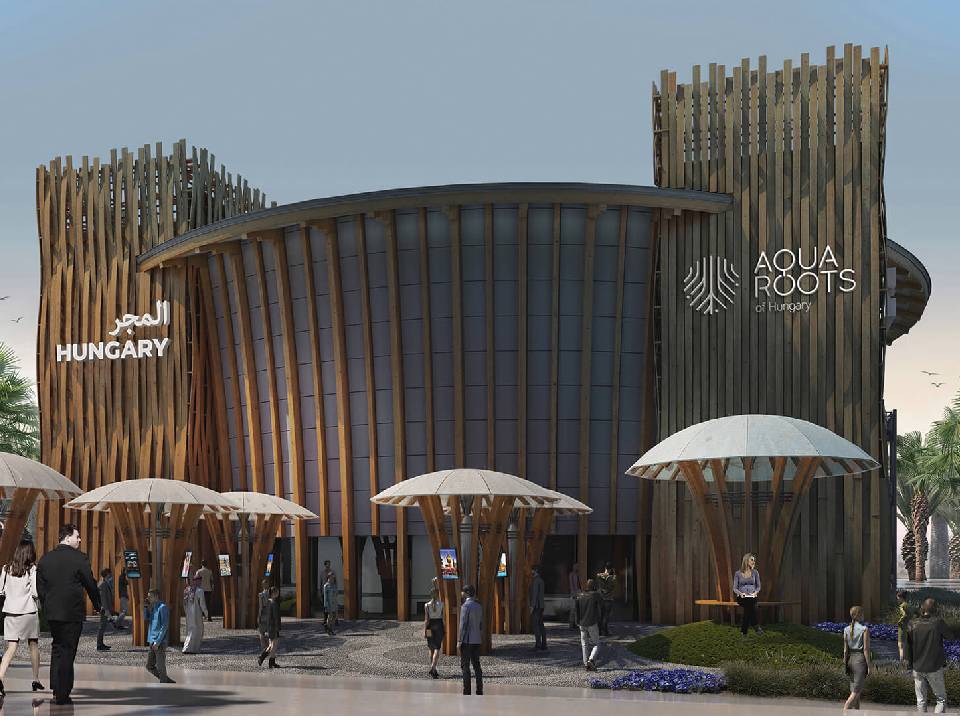 Hungary's expo pavilion invites guests to experience an interactive display highlighting the country's unique water resources, therapeutic waters, bathing culture, and balneology. The mushroom cap architecture is one-of-a-kind. Visitors can indulge in an extraordinary interactive experience on the theme of water without using water itself, besides tasting Hungary's culinary palate and its rightfully famous mineral waters. The Hungarian pavilion has drawn over 100,000 visitors in the first month.
4. Oman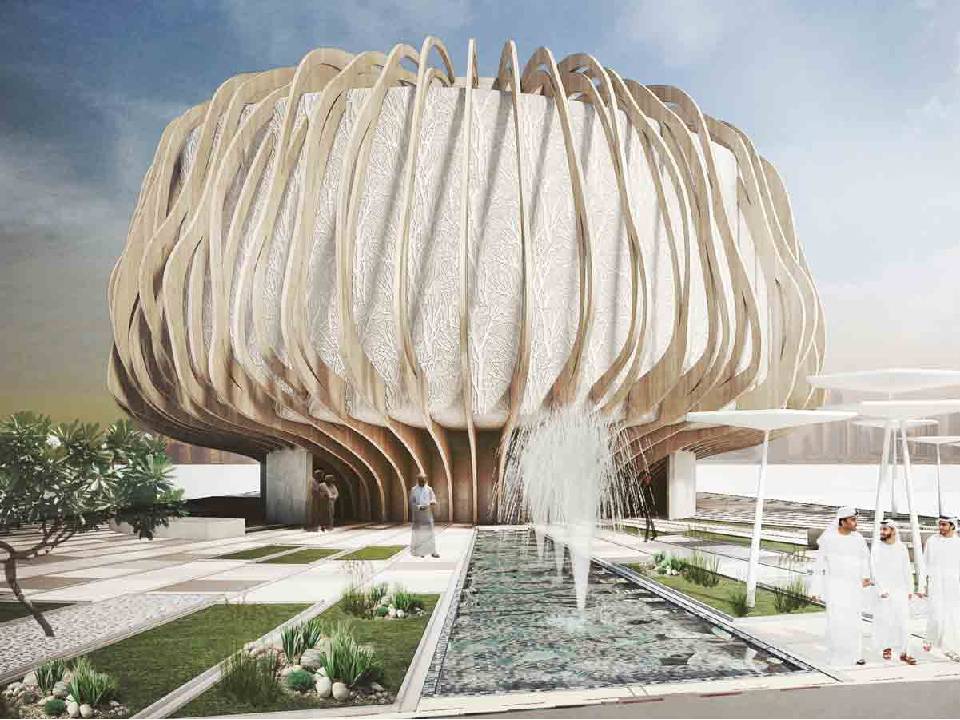 Oman's pavilion at expo 2020 Dubai is designed to showcase a modern interpretation of Islamic and Omani traditional architecture. The pavilion is divided into five zones, each of which will be based on a different topic. Visitors can explore years of Omani progress and international collaboration, and also discover different ways frankincense has benefited Oman, in everything from medicine to food to cosmetics.
5. Finland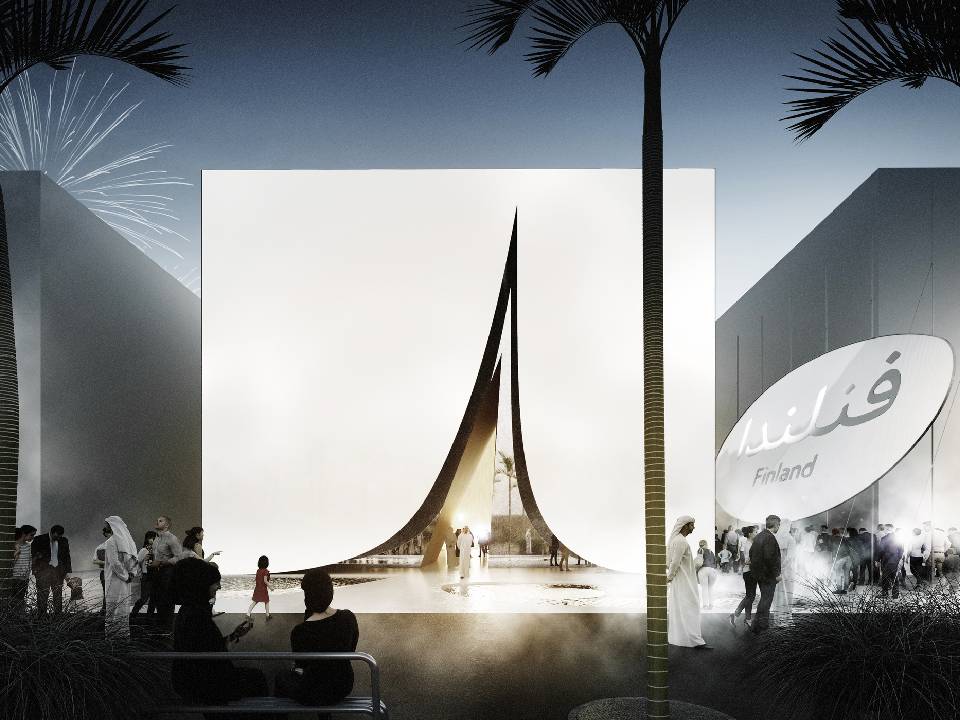 Finland's country pavilion is simply an Arabic tent made of snow, designed as a homage to the host nation. The arching drape-like facade is suggestive of a curtain opening, which is a fitting reference to the long-awaited curtain raising on this big event. Visitors can find a peaceful haven full of surprises inside the Snow Cape. One can also discover the country's natural beauty, innovation from education to health and wellbeing.
6. Tanzania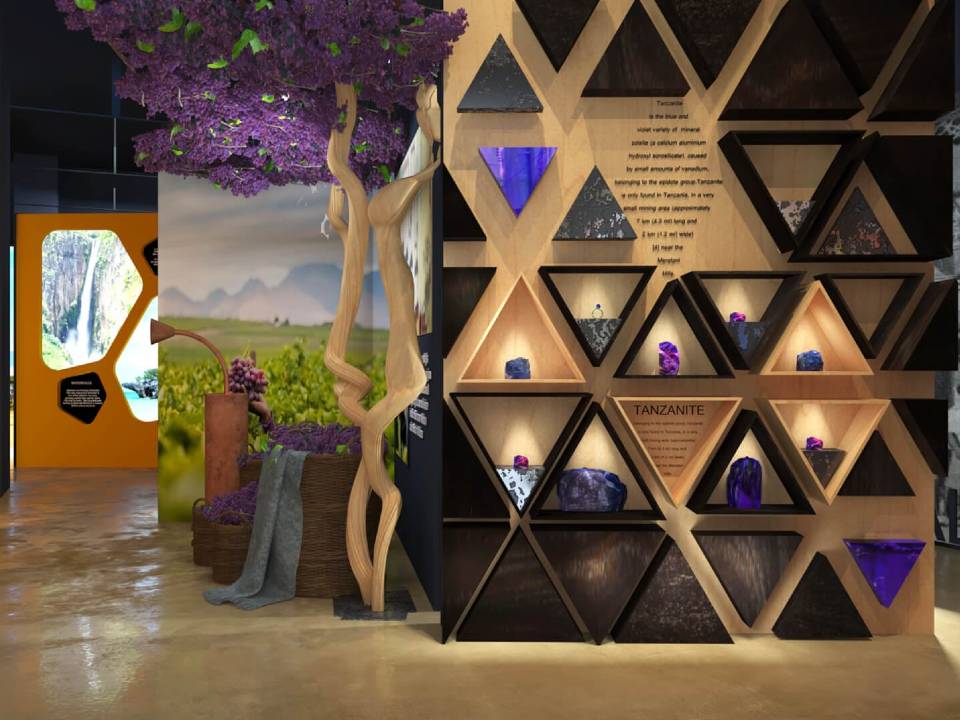 In Tanzania's pavilion, you may go on a virtual safari to see some of the country's most elusive wildlife or get a bird's eye perspective of the country's farms. It's the only site at Expo 2020 where you can see an elephant blowing its trunk. Visitors can go on the trip of a lifetime and see Tanzania's beauty and resources. You can explore how the country aims to achieve its vision of becoming a trading hub that connects Africa to the world.
7. Belgium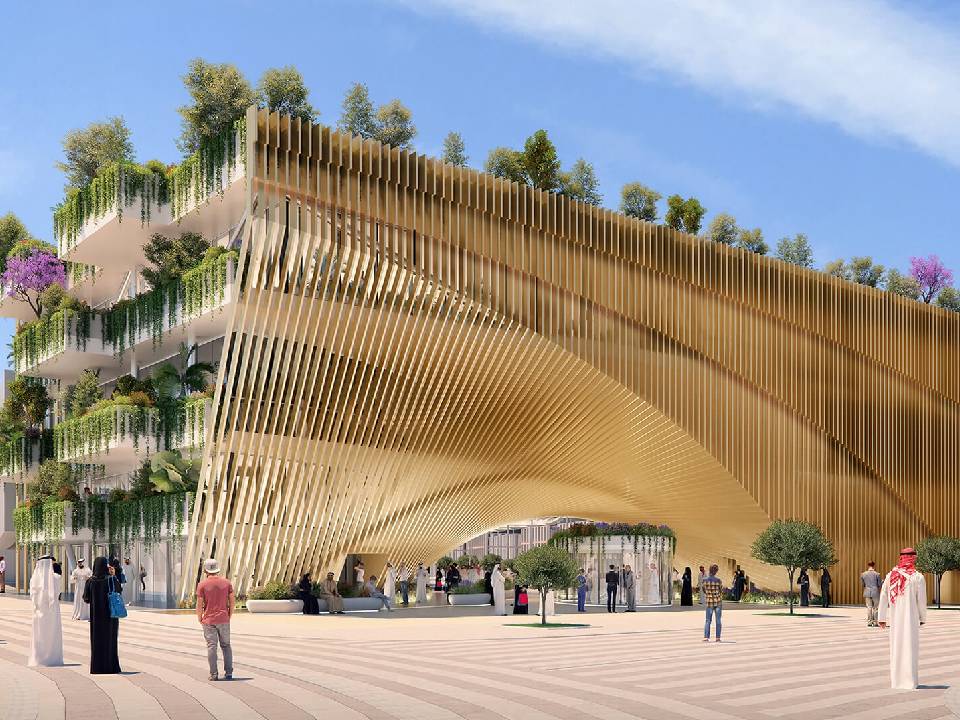 The Belgian pavilion reflects the country's status as a European mobility powerhouse. The lush Green Arch facade is the main talking point here as it promotes biomimicry, a concept in which solutions to modern-day problems are modelled after nature. Visitors can explore Belgium's industrial, technological and scientific know-how, reflecting 'belgitude', a mix between Latin romanticism in art and Anglo-Saxon technical precision in the industry.
8. Jamaica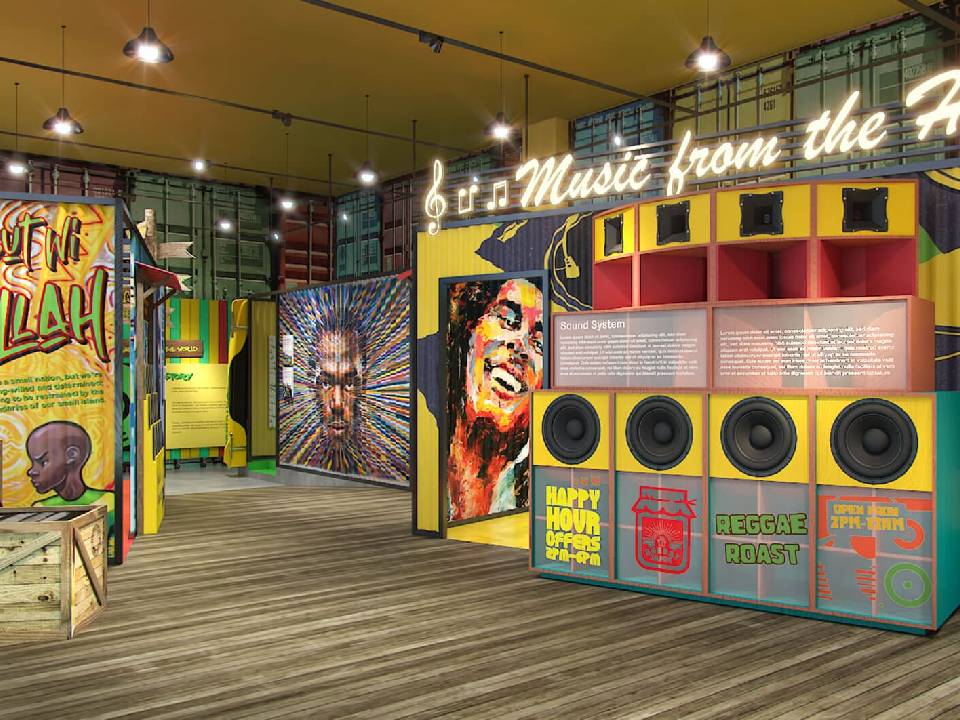 At Jamaica's country pavilion, guests can meet some of the country's most famous athletes while learning about their lives and taking in the country's rich art and culture. Inside the studio, you can listen to Bob Marley and other reggae legends celebrating the country's unique beat. The pavilion is simply a spontaneous street party in the midst of shipping containers from across the world! Visitors can experience the sights, sounds and tastes of Jamaica, how they move the world and serve as a logistical connection. An article published by Time Out Dubai featured Jamaica Pavilion as "One of the coolest country pavilions at Dubai Expo 2020".
9. France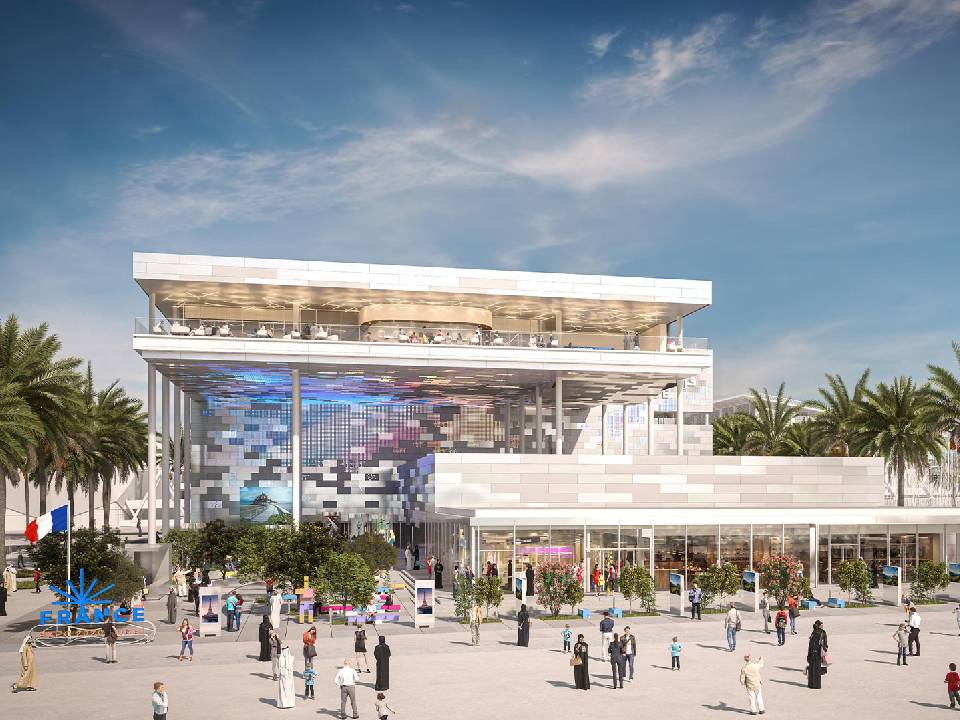 At the France Pavilion, you can see daily light shows, taste French cuisine, and learn about the country's culture and art. Thomas Pesquet, a French astronaut currently on the Alpha Mission, will also greet participants from space! The pavilion presents light as a source of inspiration, creativity, and knowledge. You can witness how France rethinks progress, creates emotions and connections and unleashes new ideas to reinvent our world. In the opening month, the France Pavilion welcomed more than 315,000 visitors.

Top 9 Sustainability District Pavilions
1. Brazil
Brazil's pavilion at Expo 2020 is a reminder to the rest of the world of the importance of water. The pavilion concentrates on environmental problems such as climate change and pollution that are wreaking havoc in Brazil and elsewhere. Visitors can discover incredible diversity, from flora and fauna to arts and culture. There is a structure that recreates the Amazon basin where you can take in the sights, sounds and scents of Brazil's riverside. The immersive biodiversity experience has attracted over 300,000 visitors to the Brazil pavilion.

2. Singapore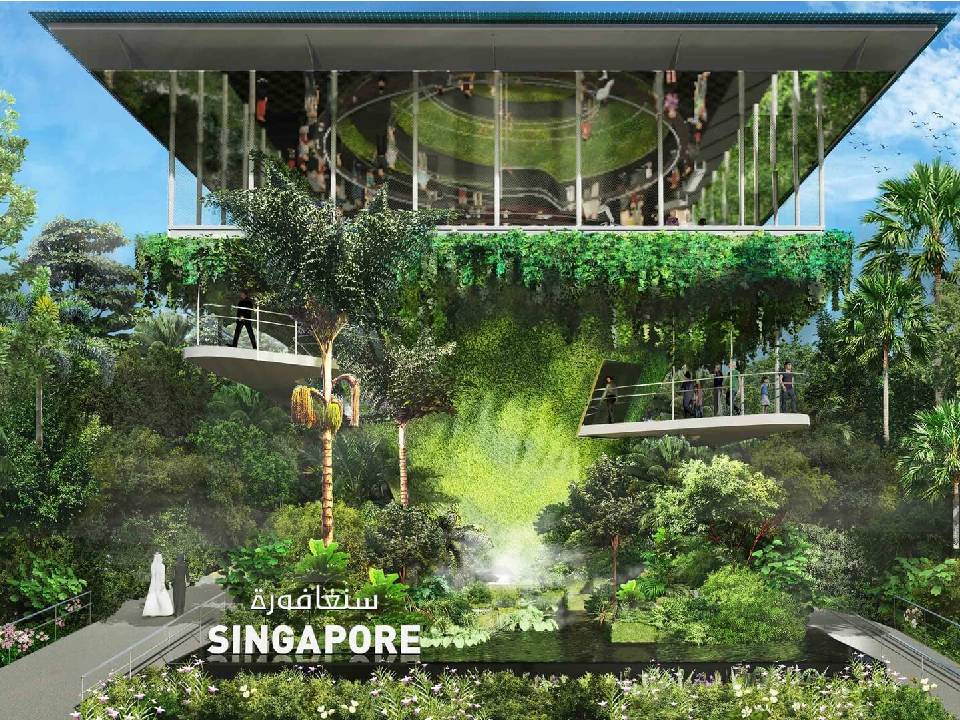 Few countries have embraced advances in urban design, architecture, and sustainability as Singapore did in recent decades. Singapore's pavilion illustrates the country's extraordinary transformation from a crowded and polluted city to a futuristic haven. You can also explore Singapore's urban innovations, the net-zero energy pavilion designed by WOHA and their journey towards liveability and resilience.
3. Cuba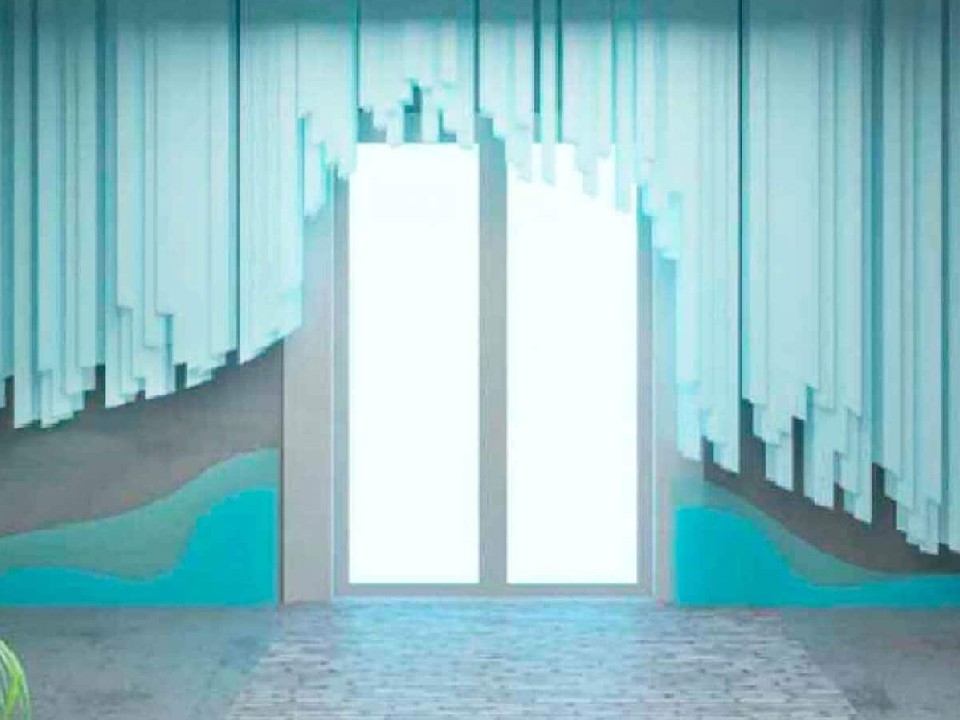 Visit the Cuban pavilion at expo 2020 Dubai to play a collaborative game on the history of the world's sugar cane capital. You can also learn to dance the nation's renowned "cha-cha-cha" in an uplifting South American vibe. The pavilion is nicknamed "A cradle of great creativity and innovation", which is apt as visitors can see beyond the façade of "Old Cuba" and learn more about the economic, social and ecological changes that are happening throughout the country.
4. New Zealand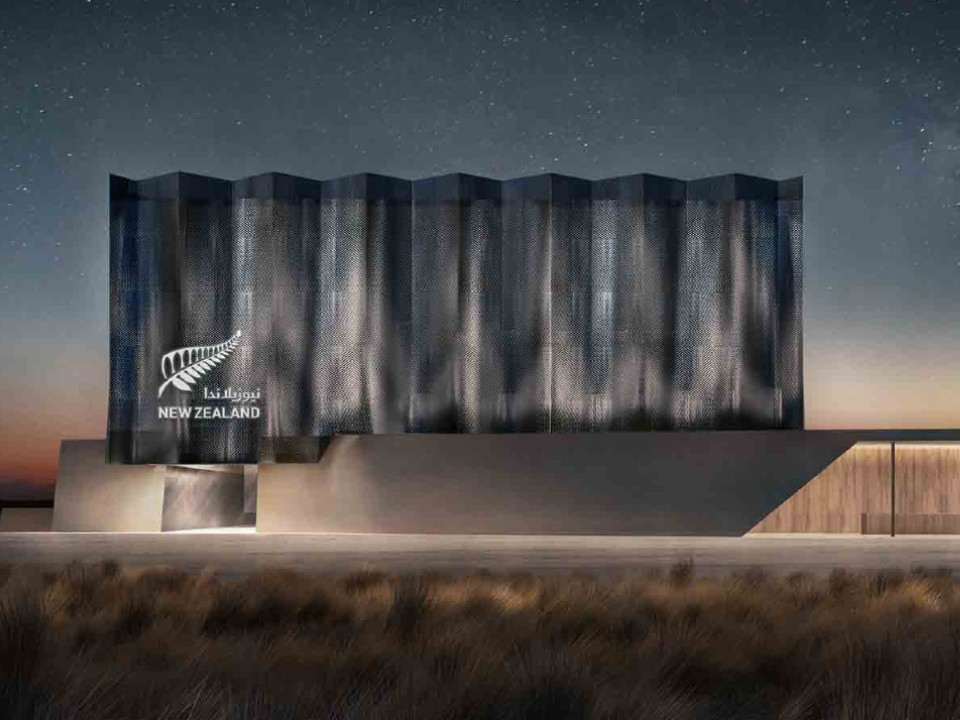 New Zealand's country pavilion is based on the country's commitment to protecting its people and territory. It is inspired by waka taonga, carved containers constructed by Maori, New Zealand's indigenous people, to protect valuable objects. Visitors to the pavilion can experience a deep kinship to the culture while exploring the strands that connect all life, and the oneness of people and the environment.
5. Sweden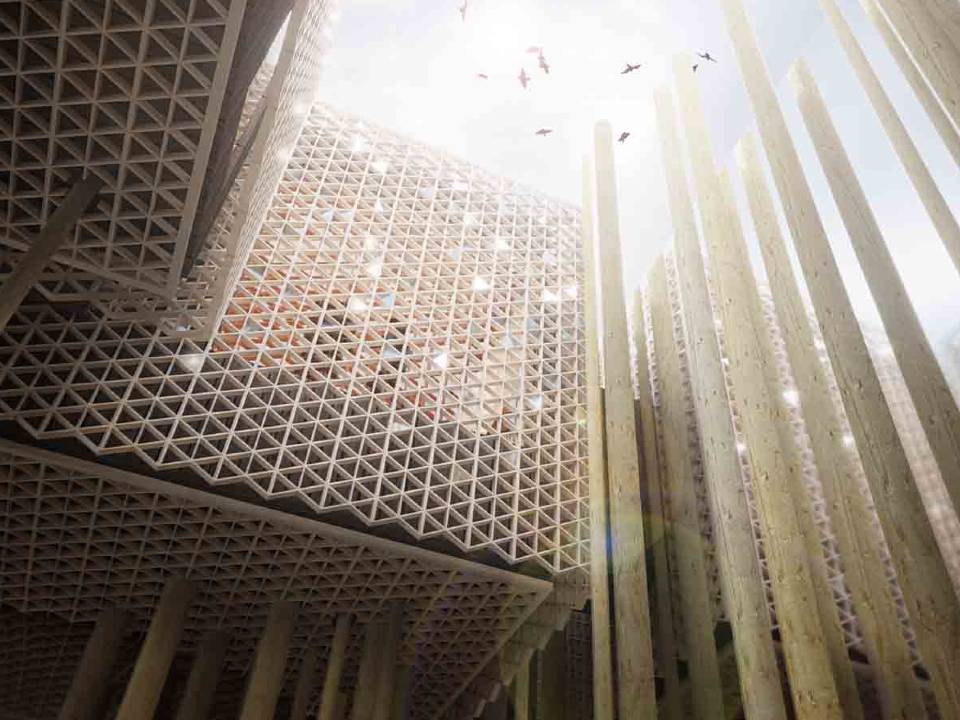 Three Stockholm-based architects, Studio Adrien Gardere, Luigi Pardo Architetti, and Alessandro Ripellino Architects collaborated on the Sweden pavilion. This nature-inspired pavilion appears to be simple, yet it will transport you to the Nordic forests. Visitors can stroll through paths flanked by wooden trunks and learn how Sweden is building smart cities, developing the next generation of travel, innovating life sciences and developing a bio-circular economy.
6. Seychelles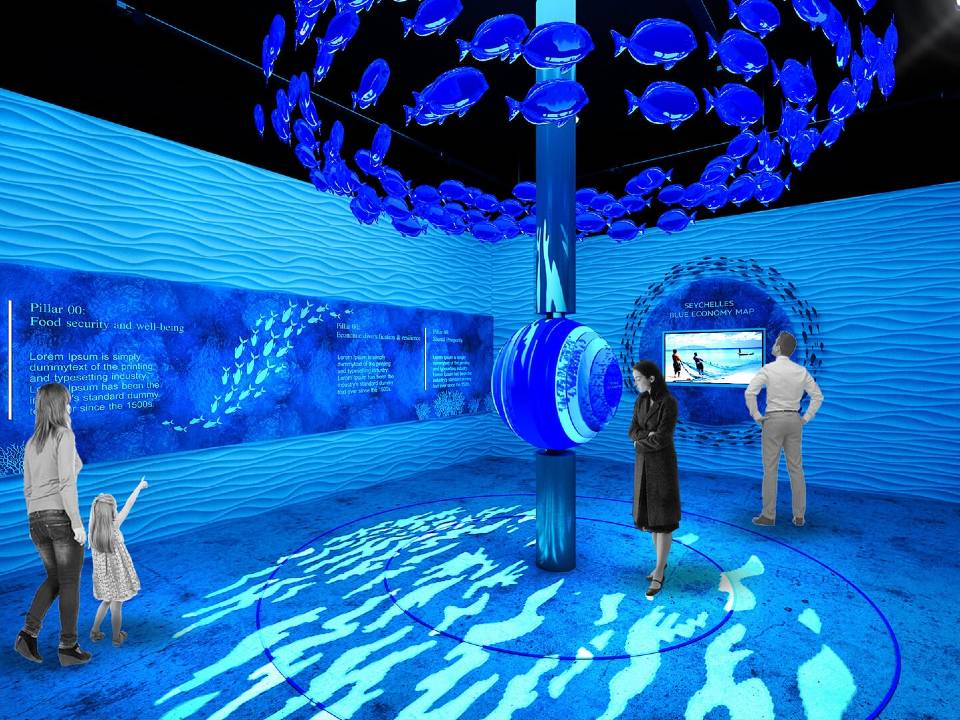 You can participate in a treasure hunt beneath the waters at the Seychelles expo pavilion. Visitors are accompanied by a strong theme of preservation throughout the tour, and the quest is as entertaining as it is educational. Visitors can literally discover a treasure untouched by men and that money can't buy – The Seychelles Islands! Holiday destinations researchers make up most of the visitors to the Seychelles pavilion and in two weeks of opening, more than 7,800 visitors have been recorded.

7. The Netherlands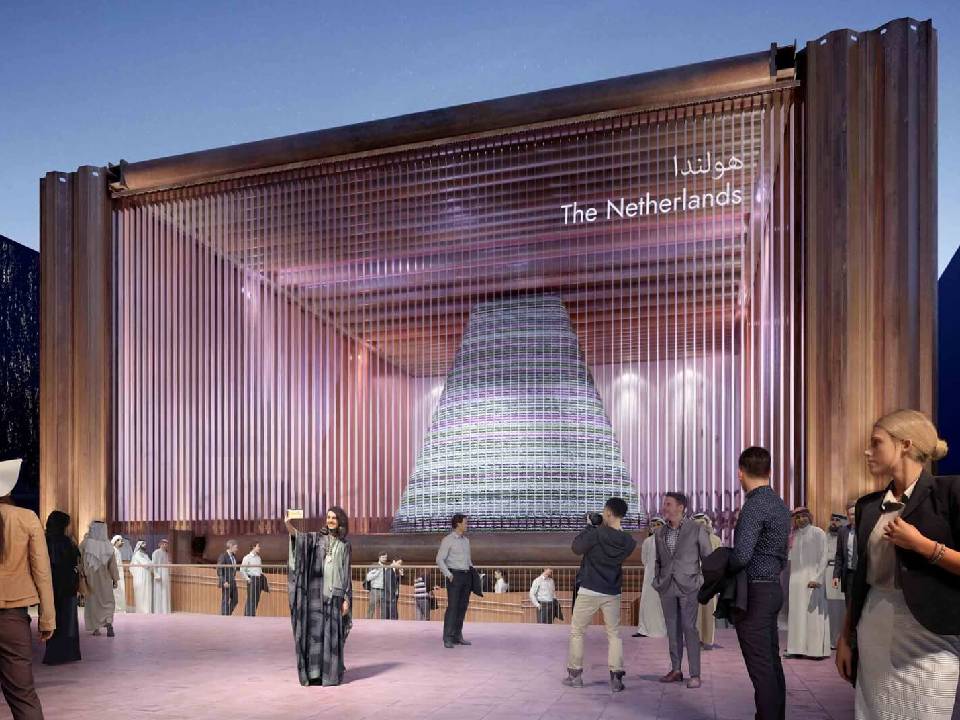 The Netherlands expo pavilion presents a cone-shaped vertical farm that creates its own microclimate while gathering water, food, and electricity. As the world's second-largest exporter of agricultural products, this European country has been at the forefront of the global food discussion. Visitors can enter a miniature world with its own climate system at the pavilion. You can also explore sustainable solutions in the vertical farm.
8. Germany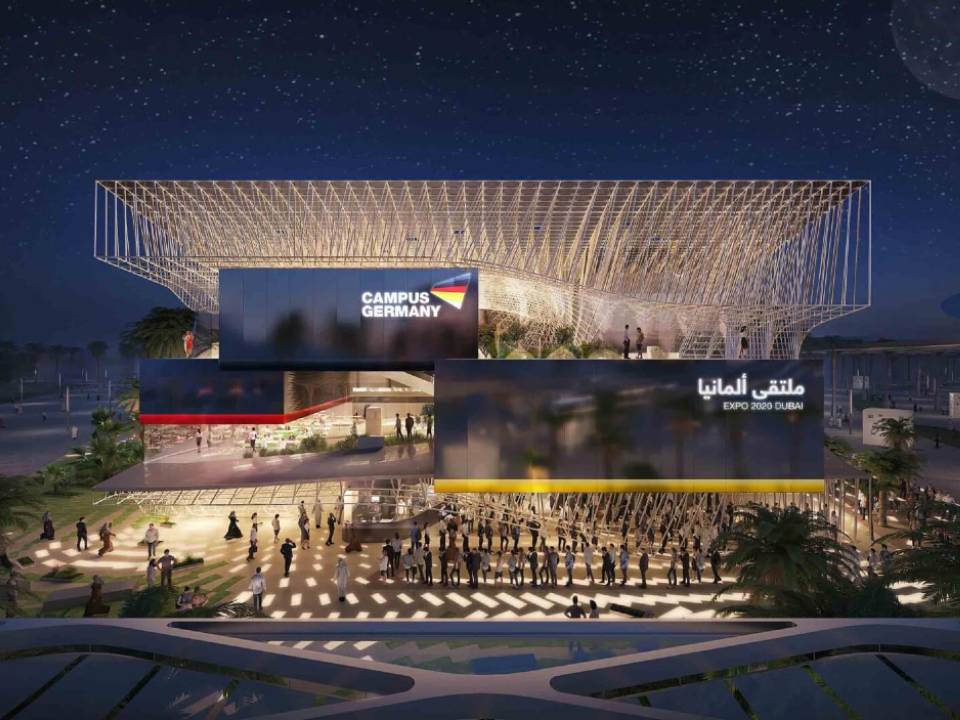 Visitors to the German pavilion will be greeted by an intelligent assistant who will serve as an "invisible companion." The pavilion also has a vertical campus which is made up of various modules that come together in a large atrium with a stage and café. The pavilion welcomes you to an entertaining, surprising, hands-on digital experience. Germany's pavilion at Expo 2020 is designed by combining inventive environmental concepts with real-life results.
9. Spain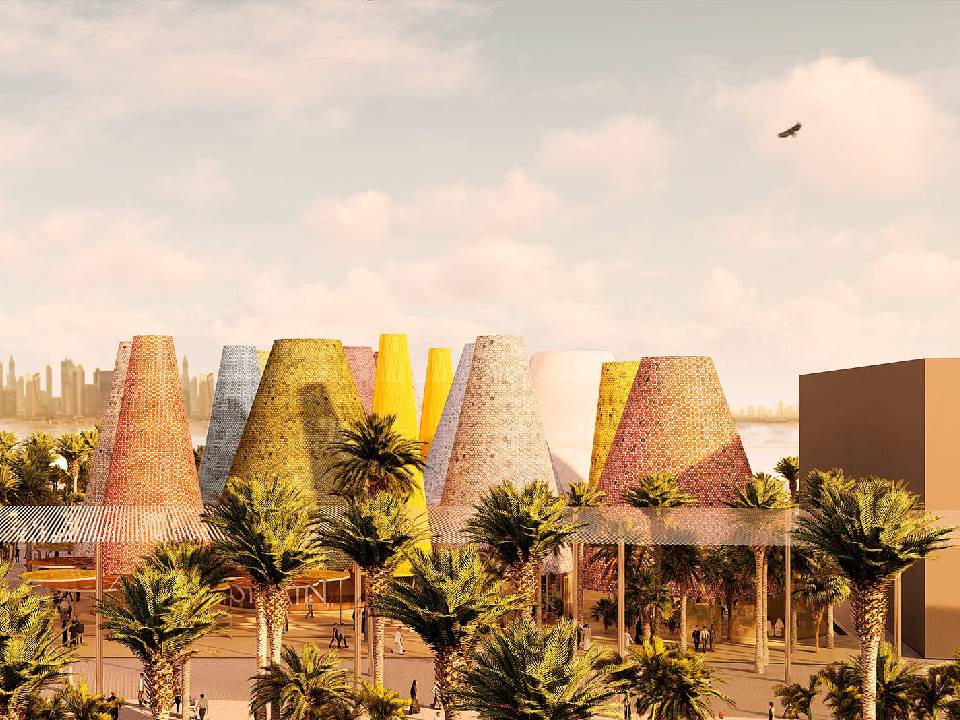 The Spanish pavilion is designed with acoustic and thermal insulation. The pavilion is made completely of recyclable materials such as iron, cloth, and wood and has an exhibition room in the basement that connects to the various recreational areas out in the open. Visitors can explore intelligent creativity that is capable of uniting people around sustainable projects in the fields of science, technology, production, education and art.
Final Thoughts
Since the world's first Expo in London, these gatherings have facilitated worldwide collaboration while making significant contributions to design and architecture. As we saw, the Dubai Expo is the most remarkable expo to date, in terms of scale and innovation. There's no question that the design world will keep talking about these remarkable pavilions until Osaka hosts Expo 2025, which will include even more thought-provoking and creative architecture.
Note: All the pavilion images are sourced from: https://www.expo2020dubai.com/
(Visited 342 times, 2 visits today)