What is AMP?
AMP (or Accelerated Mobile Pages) is the brainchild of Google. An open-source HTML framework, developed in 2015, it was created to enable faster mobile browsing.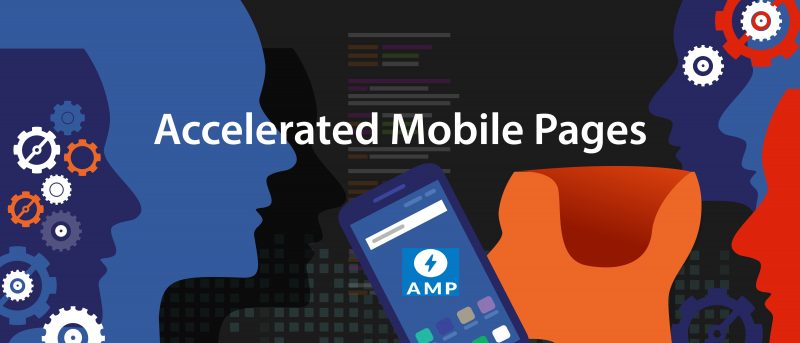 Unlike the standard HTML page, AMP pages are scaled-down versions, created using a special coding language called AMP HTML. This ensures that your website no longer carries those dragging elements that interfere with your site speed.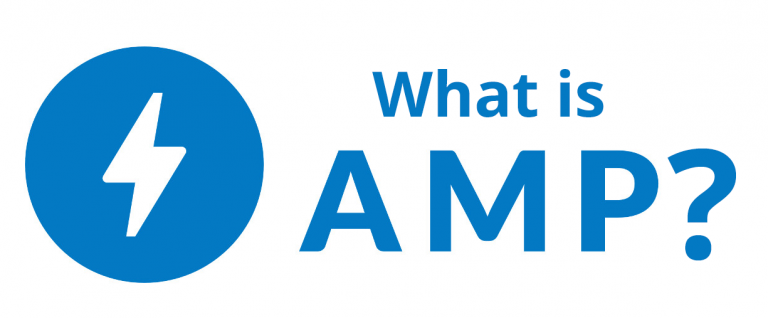 Back in the day, AMP was restricted to websites that sold pure content like news portals and blogs. Later, more features got added to it and this open-source framework is now capable of supporting complex and dynamic websites.
Here's the link to their official website: https://amp.dev
Tracking Milestones
2015 – Google announced its AMP project (on Oct 7). Development started
2016 – AMP pages first appeared in mobile searches
2017 – Integration of fast-loading AMP ads
2018 – AMP Stories was developed
2018 – AMP Emails came into being
2018 – Microsoft adopted AMP for Bing 
2018: AMP WordPress plugin launched
2019: Google offers AMP to OpenJS Foundation
2020: Total number of websites using AMP crosses 1,400,000 
Why choose AMP when you've got a responsive website?
There's no denying that responsive websites are optimised for multiple screen sizes. But, they are basically meant for desktop viewing. The presence of JS codes and other widgets can make them sluggish on mobile browsers. When it comes to mobile browsing, speed matters. Even a small delay in loading can cause your loyal users to abandon your page in the wink of an eye. 
On the other hand, AMP pages eliminate such delays in loading, providing a better website experience for your users. This is why top web design companies choose AMP for all their mobile web projects. 
Not just them, even tech giants like Twitter, Bing, LinkedIn, Pinterest and WordPress have now embraced the AMP platform just for this unique reason. 
Pros & Cons of AMP Websites
Here's a quick round-up of the merits and demerits of AMP.
Pros
1) Lightening-fast content delivery
People use mobile phones for fast browsing. AMP makes it possible by delivering content in less than 3 seconds thus reducing bounce rates on your website.
2) Better search rankings
Search engines have a liking for pages that give their searchers instant access to the content. Being super lightweight, AMP pages can load faster than any other website and influence SERPs to a great extent.
3) Enhanced search visibility
Converting your websites to AMP can amp up your search visibility. Your website will start appearing in SERPs more frequently than before, which can increase your click-through rate.
However, AMP is not free of demerits. You must certainly be aware of this before making the big leap.
Cons
1) Implementing AMP is an additional effort
You'll have to invest your time and money in creating new AMP pages that are purely static. The pages will also have an '/amp' extension in the URL.
2) May impact ad revenue
AMP is ad-friendly. According to the Wall Street Journal report, some publishers have faced a steep dip in ad revenue after adopting AMP. AMP page monetisation requires special expertise; without an AMP tag, your ads won't be displayed.
3) Tracking difficulty
Google Analytics doesn't track AMP pages unless you manually add the tracking code.
4) AMP pages offer limited functionality
Being a stripped-down version, AMP websites don't allow pop-ups, forms, widgets and social buttons to appear on the screen. You must either use plugins or compromise on these elements, just as you compromise on the visual appeal.
5) Difficult deployment
AMP implementation is easier said than done. It can go haywire at any time if you don't follow the instructions correctly. Even the plugin available for WordPress websites is no exception to such snags. It can interfere with other plugins posing technical glitches. Also, third-party JavaScripts are restricted.
6) Chances of losing site traffic
If search engines show the page content in the carousel, chances are that you may lose some of your site visitors.
7) Google cache
So as to offer lightning-speed content delivery, Google serves users with a cached version of the AMP pages. However, the cached version is just a ghost of the page created. This has generated fears in the minds of people that they might impact ad revenue.
Popular AMP websites
Some of the popular websites using AMP technology are:
News Portals
1) BBC
2) CNN
3) CNBC
4) The Guardian
5) The Washington Post
eCommerce
1) AliExpress
2) eBay
AMP Website Statistics and Figures
As of 15 May 2020, 0.1% of websites, which make a total of 1,415,558 websites, and 491,828 unique domains use the AMP framework. There has been a dramatic rise in the number of AMP websites in the past year. 
| | | |
| --- | --- | --- |
| Timeline | AMP users | AMP Websites  |
| May 2019 | 0.047% | NA |
| May 2020 | 0.1%  | 1,415,558  |
Concluding Thoughts
For websites to load faster on mobile devices, they need to be on AMP. Mobile devices have a slow internet connection that can cause your 'so-called mobile-friendly website' to run slow. Since page speed is a ranking factor on Google, a slow website means you're more likely to lose out to competition, especially when you are targeting for high search volume keywords. On the other hand, by converting to AMP you get a head start over your competitors. 
If you are thinking about converting your existing website into AMP, there are many possibilities out there today. Most platforms like WordPress, Shopify, and Magento offer AMP plugins to help you with mobile speed. You can use those plugins to make your website mobile-ready instantly. But if your website has a complex design with animations and multiple functionalities, you'll certainly need to create new AMP pages with the help of expert AMP web developers.
At Global Media Insight, we've done AMP web development for our clients since 2017. Feel free to contact us, we are sure we can definitely implement AMP technology for your website, no matter what.
Sharing is caring!
(Visited 109 times, 1 visits today)