Posted in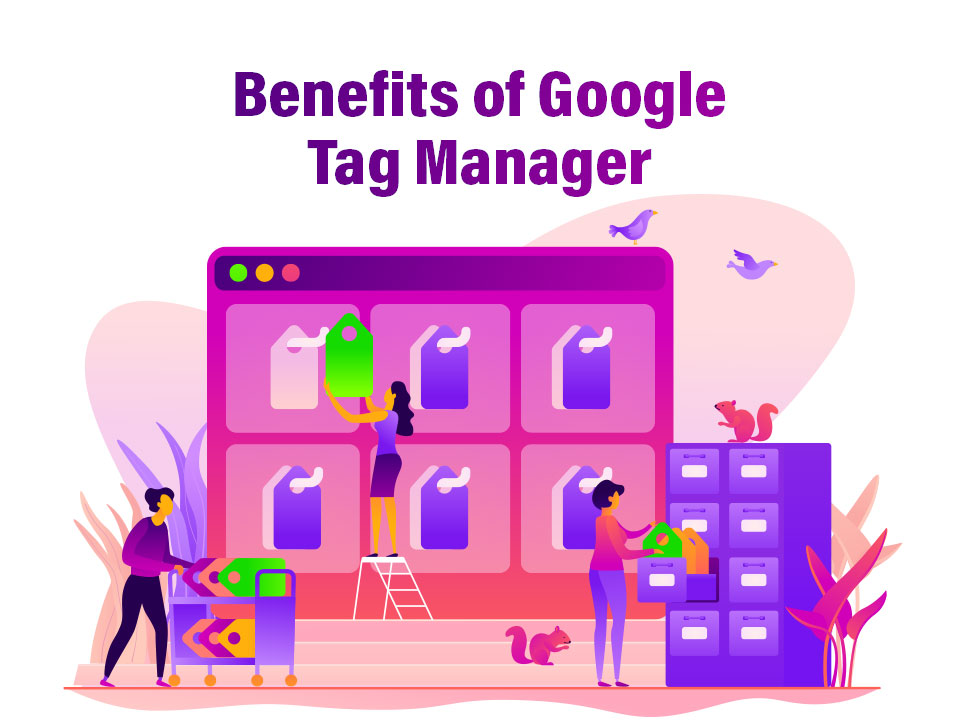 What is Google Tag Manager (GTM) ?
Google Tag Manager is a free-to-use tag management tool from Google. A tag is a string of code that is capable of capturing information about the performance of your website. Although it is a free tool, careful one time implementation of the code within the website is required. GTM implementation gives your analytics team the freedom to manage all tags on their own, without a web development team's support.
Google Tag Manager proves beneficial to businesses of all sizes. Especially, small-to-medium sized organisations that don't have dedicated resources for web development. GTM helps them add or remove tags themselves without any sort of paid or expert assistance. The merits of GTM are available to even large organisations as well. Since they work with more number of marketing tags, managing them becomes a lot easier.
Generally, multiple marketing pixels not only make your website unmanageable but also heavy. Moreover, their synchronous firing can even affect your site speed adversely, resulting in high bounce off. But, with Google Tag Manager, your site never slows down because they are programmed to fire tags asynchronously. Or you can set rules when to fire and when not to.


Managing pixels/codes can certainly look daunting and take a lot of time but GTM can simplify the process. When you have too many tracking codes to deploy and have no technical help in sight, the best option available is Google Tag Manager. With GTM, you don't need the help of any web developer. You can make changes within GTM so that you can track or measure what's required as per the latest requirements of the marketing & analytics team, without having to worry about losing valuable insights.

Benefits of Google Tag Manager (GTM)
Easy to implement, saves time and money
GTM can be deployed by just about anybody. You neither need a developer nor have to be one because there is virtually no reason to modify your website's source code. You can add and edit tracking tags, test their quality and deploy it yourself.
Control multiple codes from a single window
By storing all your different tracking codes in a single platform, your website tracking becomes far easier and the chances of missing tracking tags are slim.
Preview and Debugging features
GTM's debug mode lets you test the efficiency and performance of each tracking tag and rectify the errors if any before they are updated.
Freeware
GTM is a free tag management tool. It also has a paid version on GA 360 suite, but the normal free version is sufficient for most businesses.
Built-in connectors
Right from Universal Analytics tags to Google Ads Remarketing tags and DV360 Floodlight tags, you can find numerous tag templates on GTM that you can easily customize and use with ease provided you have a moderate Google Analytics skill set.
Version Control
With every published change, a new version is created. You can easily rollback to the previous version if and when needed.
Multiple-user access
GTM provides multiple-user access, with each user getting access to view, edit and publish. You can manage user permissions based on your discretion.
Tracks AMP sites and mobile apps
GTM works well with not only websites but also AMP sites and iOS and Android applications. While deploying GTM on mobile apps, you don't necessarily have to send out an update for app users. This saves a lot of hassle.
Marketing websites require the use of codes to fetch user data whether it is scroll information or the number of link clicks. But, those are just a couple of things. There are hundreds of codes capable of serving you better with valuable insights, but managing them can be a distant dream without GTM. If you want to fully exploit the capabilities of GTM, get in touch with us right away.
Even without having a dedicated Analytics team member in your organisation, you can leverage the benefits of Google Tag Manager. Do connect with us by email/call. We can meet you in person or over a Zoom call. Smartly leveraging the benefits of Google Tag Manager (GTM) can be your company's business strength. From basic implementation to advanced & complicated user milestones can be tracked & measured by our Expert Google Analytics teams.
« Understanding Web An ...
Dubai Facebook Stati... »